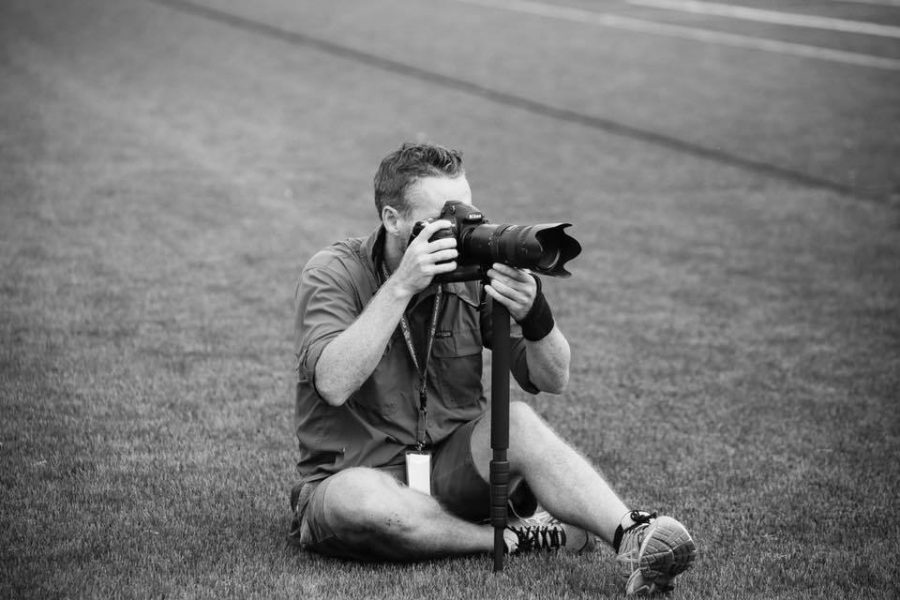 Courtesy Colin Murphy
When the monthly paper of the "Severna Park Voice" comes out and I eagerly turn to the sports section, there's the photos, highlights and quotes from our local peers we all see and adore. But not many people know that the man behind all of this is someone who writes every sports article found in the paper each month and goes above and beyond with his work. Colin Murphy is that man, the sports editor at the "Severna Park Voice" and "Pasadena Voice," but every man has a journey to get to where they are and achieve their greatest feats. 
Growing up in Baltimore County and in the Towson area, Murphy attended St. Paul's School for 13 years and played soccer, basketball and baseball throughout high school competing in the MIAA A conference. He also swam competitively every summer as well as three sports in school. "I loved sports, growing up and that is what my passion was, but I also loved making magazines from a really young age," Murphy said.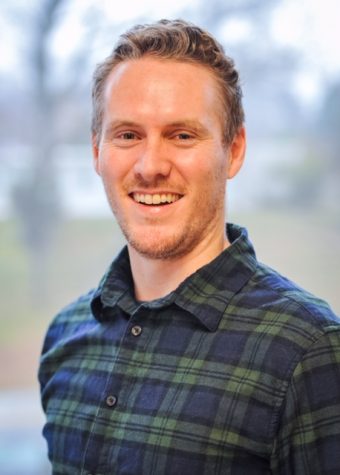 Making his own magazines included drawing his own comics, telling a story and putting it together and selling them for 25 cents to his classmates and making them about any topic Madonna, sports, etc. "When middle school and high school came around I did the literary magazine, the school newspaper as well learning photography through film," Murphy said. 
Murphy through high school excelled in English as his top subject. "I loved to read and write," Murphy said. After high school, Murphy attended Wake Forest University majoring in English and getting his Bachelor's degree in English. "From there on like most people after college, I didn't know what I wanted to do with my life so I decided to work for an advertising company, writing advertising copies in New York City for a year," Murphy said. Then he became an English teacher at Indian Creek School where he taught English for three years. "While I was teaching I was looking around for writing and reporting jobs and hoping to find something that would let me write for a living," Murphy said. 
Looking around for opportunities, a job at the "Voice" came and took it in March of 2011. "When I took the job, I hadn't really been practicing photography since college. During high school and college I was really into it and then afterwards I didn't pick up a camera for five years," Murphy said. As the years progressed and working on new projects, he tried new things and made good of it to the point where he now is able to produce anything he wants, whenever he wants since the "Voice" trusts him with his work. 
Only part of Murphy's work comes from photography and getting the best shots of games or of whatever it may be that he is working on, and having a knowledge and a good sense of how to use your camera is how you can take good photos. "You have to have a mind and an eye for composition and having a background in fine art really helps me now because growing up I did a lot of drawing and painting which helped get a feel for composition and how to conceive a shot," Murphy said. Lots of knowledge goes into how a camera works and how getting the right exposure works. Also some of what taking good photos could be is just having a natural ability of what you do. "What I tell people is I acquit it [taking photos] with rhythm like how people have rhythm and can move to music well. Other times people don't have rhythm and don't move to music naturally and couldn't clap or move to a beat to save their lives. I compare to taking photos and I call that camera rhythm," Murphy said. 
Some people may think that having the best camera and the best lens will get you the best picture instantly, no matter what your ability is of taking pictures. "I would encourage people that think that, to get a good camera and a good lens and see how it works," Murphy said. 
The sorting and editing process of taking photos can be and is probably the most difficult process of photography. "You don't see every picture I take. After I take x number of photos, I carefully select the ones I want to show and then when I have those, I crop them and edit them so that they have appealing ratios," Murphy said. "The other day I did a shoot where I took 600 photos and when I edited them I only kept 150 of those and that's going through one by one of those photos and choosing the two best of eight similar photos."

Murphy takes photos for all sports at SPHS during brief times of their seasons and some can be harder and easier to take pictures of than others. "My favorite is definitely either soccer or baseball/softball just because that's where my heart has been for my entire life and they're really fun and come natural to me," Murphy said. "Football is extremely difficult because it is so unpredictable and you don't know where the action is going to go. Some of my football shots are my favorite because of how difficult it is to shoot that sport and it gives me a satisfying feeling when I take a good one.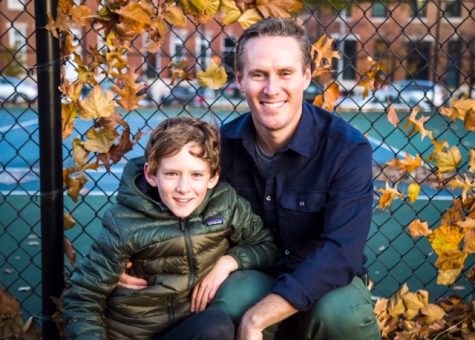 The hard process of taking photos also comes with writing articles that are just as interesting and cool as the photos. "Writing is my first love and sometimes I wish that I wasn't taking photos for a given game here or there so that way I can just focus on writing the story and telling the story of the game or event happening," Murphy said. "Also, on top of taking photos, taking notes during the game and using voice memos, makes it easier to catch what's happening during a specific time of the game.
Both those things can and are really stressful to him and any other reporter that does what he does. But, there has to be fun that comes out of doing what he does. "My favorite thing is the people and the people in the community of Severna Park who ultimately are the star of the show and it's really fun for me to tell stories about kids who are doing something that is really important to them and something they've trained really hard to be able to perform at a really high level and they're doing it at a formative time in their lives that's really important to them and their families. Also when I cover games and the Capital isn't there or the Baltimore Sun isn't there and it is just me, that is the most satisfying feeling knowing that I am doing something that kids will remember for the rest of their lives," Murphy said.