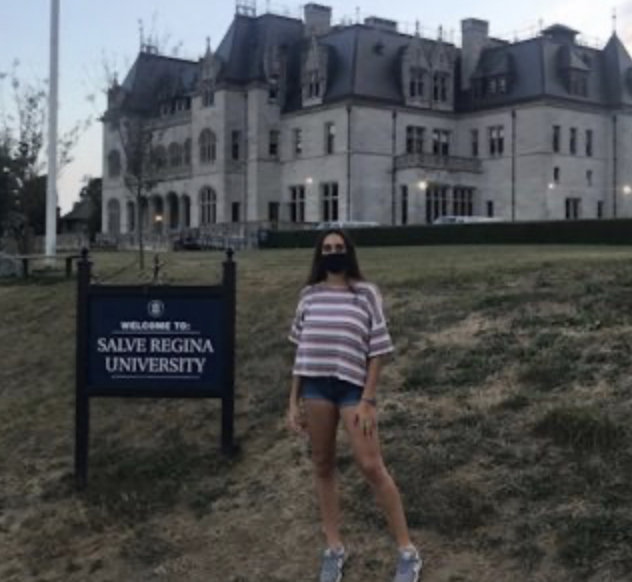 The year 2020 has been like no other. With the coronavirus pandemic still in effect, athletes across Anne Arundel County, can not perform in high school sports by rule of the Board of Education. With a plan in place, there seems hope that there will be a high school season for all three sports seasons. However, there are athletes within the Severna Park community that after this school year will be taking their talents to play at the college level and they expressed why they chose to do so. 
Jackson Merrill-Kentucky-baseball 
Merrill will be attending the University of Kentucky to play baseball. "I chose Kentucky because it is a better environment than other colleges and that it will give me the best chance to prepare me for the real world," Merrill said. Jackson plans on majoring in kinesiology with hopes of playing in the MLB afterwards.     
Ally Fletcher-Mary Washington-volleyball
Fletcher will be attending the University of Mary Washington to play Volleyball. "I chose UMW because it is the best fit for me athletically and academically. I fell in love with the campus and loved the team and the coaches," Fletcher said. Fletcher says that she cannot wait to meet new people and make great memories as well as getting a great education and performing on the court. Fletcher plans on majoring in biology on the pre-med track with a minor in psychology or Spanish. After college she plans on attending medical school.    
Siena DeCicco-Salve Regina-volleyball
DeCicco will be attending Salve Regina University to play volleyball. "I chose Salve for their excellent nursing program and location in the Northeast," DeCicco said. Salve's historical campus makes it unique because it's architecture, location and community outreach is unlike any other. "New friendships and relationships with different people is what I'm looking forward to," DeCicco said. She plans on majoring in nursing and then hopefully get her MSN.     
Jack Muldoon-Davidson-CC/T&F
Muldoon will be attending Davidson College to run cross country and track and Field. "While sports may be a large part of my life now, that will not be the case forever and finding the place that sets me up for life after college was extremely important in my decision," Muldoon said. Muldoon believes that one of the most unique things about Davidson is the size of the school. Davidson is one the smallest Division 1 athletic schools with 1,837 undergraduate students. "It has the perfect mix of competitiveness in athletics and a small campus feel of a liberal arts school which is really nice," Muldoon said. He plans on double majoring in political science and economics but Davidson's holistic education ensures that he will be getting a little bit of everything in college so he's ready for the real world.