DIY: No-Sew Face Mask in Under One Hour
Use your skills to create a one of a kind mask in a short amount of time.
Masks are the new fashion statement, with establishments and schools in Anne Arundel County requiring a mask to enter.  Why not create your own?
Supplies:
Medium weight fabric

Scissors

Fabric Glue

Optional: Fabric paint to decorate
Cut out a rectangle of fabric (16 x 8.5 inches for an adult face mask, 14 x 6.5 inches for a child's mask)

Cut two rectangles of fabric 18 in x 2 in. With these rectangles, we are going to create fabric straps.

 Apply glue roughly 1/16" from the edge of the long side. Fold the fabric over and stick

Turn your tubes of fabric right side out. This will make your straps have a cleaner edge.

(Tip: Secure a safety pin to one end of the tube to make it easier to turn right ways.

With your large rectangle, apply a thin line of glue to all edges and fold them over. This will create a hem and will prevent the fabric from fraying. Each hem should be about 1/4″ thick.

Orient your rectangle vertically. Along the top short side, apply a line of glue, leaving a 3" space in the middle. This will become a pocket that can hold an air filter.

 Stick the bottom edge to the top. Secure the sides with more glue.

 Next, we are going to make pleats in the mask. Pinch the fabric between your thumb and pointer finger to create your first pleat. Apply a small dot of glue to the sides of your pleat to hold it in place. Repeat four times.

Flip your mask over. About ½" from the edge of your mask, place a line of glue. Fold over. Repat on the other side.

In the casings, slide your straps through. These are the ties that will go around your ears. Finished!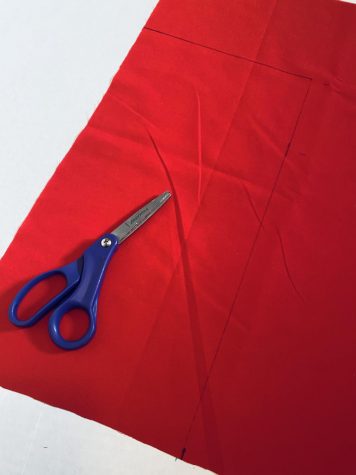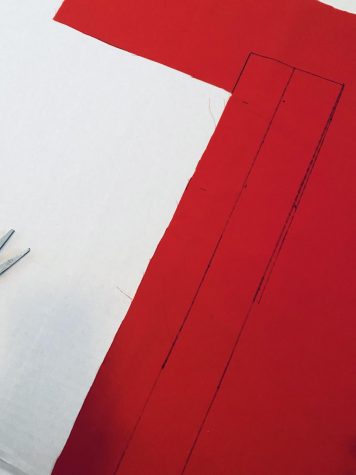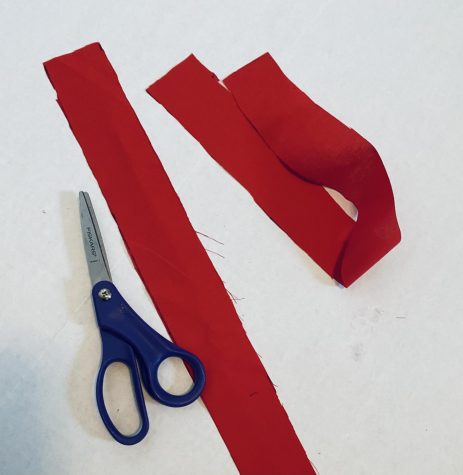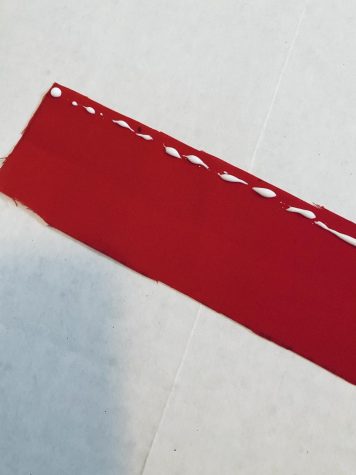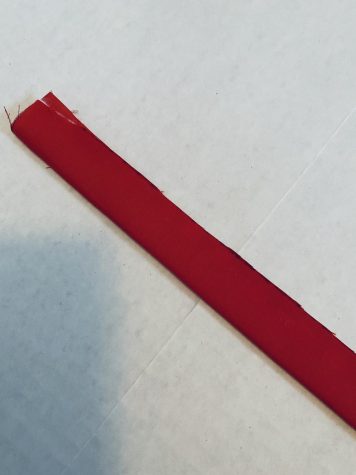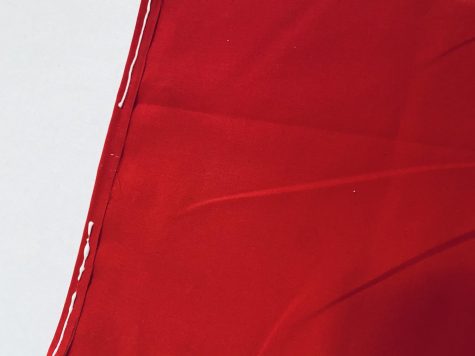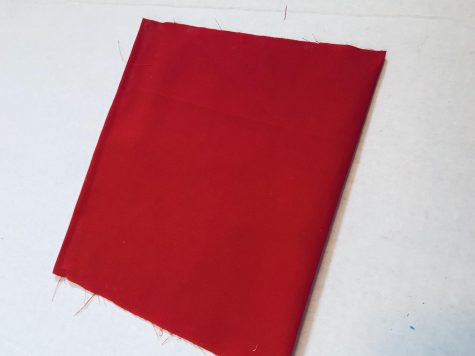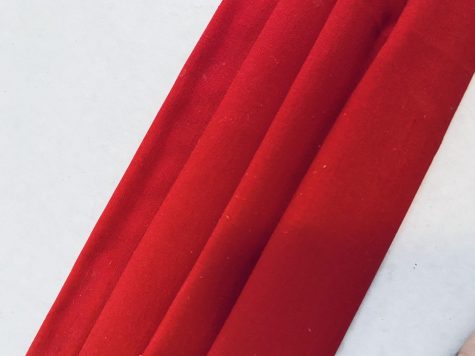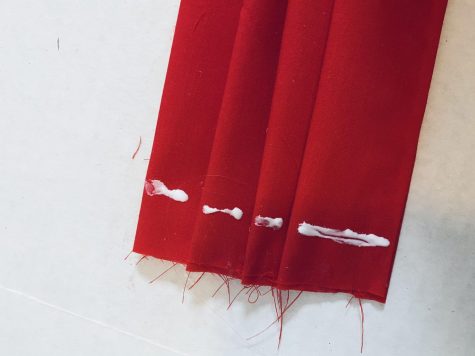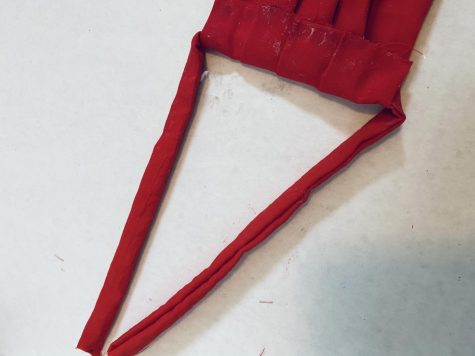 About the Contributor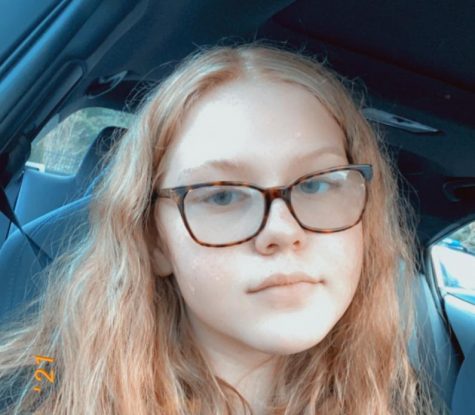 Zoey Nichols, Staff Writer
Zoey Nichols is a sophomore at Severna Park High School. She is the Corresponding Secretary for SGA and is part of Art Club. Zoey enjoys listening to music,...