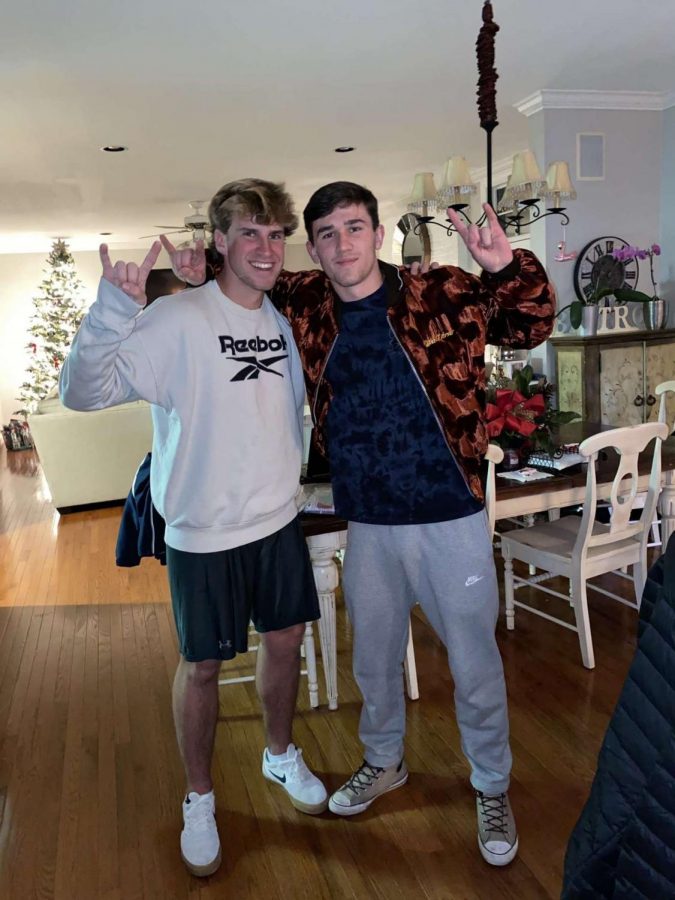 Flynn Prengaman
Severna Park High School (SPHS) students have started their own small businesses during the COVID-19 pandemic.
Due to the large shutdown at the beginning, people had time to start new hobbies. Some students at SPHS took the time to develop their own small businesses. School and sports had slowed down and it gave them time to focus on building their brands.
"I wanted a way to make money and since Covid shut down pretty much everything, I had time to experiment with the flags and get my foundation started," Miller Custom Signs owner and junior at SPHS Jimmy Miller said, " I had no experience with the wood flags when I started my business." He got the idea one day when he was hanging out with friends and it just grew from there.
A business can start from anything. "First and foremost, make sure whatever you choose, it is your passion and that you believe in what you do," Signature Coordinator at SPHS Ms. Brack said. The small businesses started by SPHS students have been built off of hobbies and ideas from previous jobs. 
Junior and owner of Boat Junkies Aiden Milewski said he got the idea working at a marina last summer and saw a niche in the market that hadn't been taken advantage of. "I don't see it as work as I enjoy doing it and have such a passion of developing my business and brand," Milewski said, "I've taken a few business and entrepreneurship classes at school and would say they have helped tremendously.". He began promoting his business on social media during the fall and officially started his website this February.
The Signature program at Severna Park High School is business innovation and leadership, Brack said, it provides students with firsthand knowledge from industry experts. Miller said that DECA freshman year helped him think from a business perspective and understand things like marketing and target markets; leadership is also focused on being involved in your own community so that has helped him reach people who can then become customers.
"You have to be consistent and learn how social media marketing works in order to get your business seen by others," owner of Earrings by Shay and junior Shay Sullivan said. She started her business on instagram and now has an Etsy shop as well. Her business is growing, but her schoolwork is always her priority and she gets her jewelry orders done afterwards. 
Being students, athletes and small business owners, these students have put school as their number one priority and extracurriculars second, focusing on their businesses when they have freetime. Miller said he has employed a couple friends when he gets backlogged and needs to get orders done faster. With help from family and friends the students have stayed up to date with orders and working on new strategies to expand their businesses. 
While the pandemic has shut down so much, these small businesses have just begun. Milewski said being an entrepreneur or business owner isn't something reserved for the special, if you want to do it it's all yours.