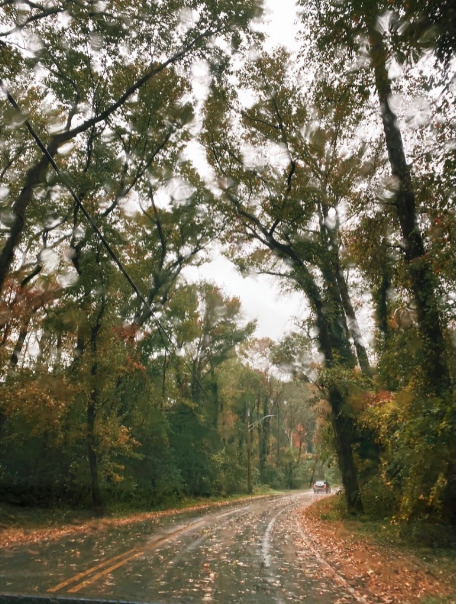 Many people love Fall and all of the cozy activities that come along with it like going to the pumpkin patch, carving pumpkins with family members, and celebrating the infamous "Friendsgiving" with your friend group. 
Many students look forward to celebrating fall as the season brings along many fun festivities. "Some fall traditions are going to a Christmas tree farm in hunt for the perfect family tree," Josh Testerman, senior at Severna Park High School said. "Thanksgiving with family friends that we, the kids, have grown up with, as well [as] decorating the house for the upcoming holiday." 
Some students enjoy just the simple things that the season brings along. "My favorite fall tradition is going to Starbucks for an iced chai tea latte with pumpkin cold foam!" Senior Grace Marburger said. Even though this is a simple activity, many people cherish the daily little things that make fall that much sweeter. 
Thanksgiving and football are also two very popular festivities that students look forward to celebrating each season. "Almost every year my family hosts Thanksgiving dinner and we have a ton of my cousins and family friends over," Junior Cami Glebocki said. "We always watch football, do a lot of cooking and it's really fun."
When the leaves change colors and the air begins to feel brisk, that's when the best traditions and activities begin, especially picking out pumpkins. "A fall tradition in my family is to go to the pumpkin patch so that we can decorate our house for the fall season," Senior Bella Hodnett Ortiz said, "This is a tradition my family and I look forward to every year."
Spending time with friends and family is also a big part of fall and the giving season. "I usually go to my grandparents house in Atlanta for a large family gathering," Junior Charlie Deegan said. Many students value family time and it's the perfect time to do that with Thanksgiving right around the corner. 
Students are definitely looking forward to the rest of the fall season and celebrating it with their family and friends. Curling up and watching a scary movie, visiting family, and going to the pumpkin patch are clearly some favorites. "Going to the pumpkin patch is so fun because I feel like it's more exciting to pick the perfect pumpkin out…" Ortiz said.