Severna Park Boys Basketball Preview
The boys teams are prepping for a very anticipated season.
Hang on for a minute...we're trying to find some more stories you might like.
The Severna Park boys basketball team opens up at home on December 7 against Southern. "We have the potential to be very competitive in the county and compete at a high level," head varsity basketball coach Paul Pellicani said. The boys, over the last eight months, have used the slogan "March to November," which calls for hard work from when the season ends in March and begins in November and to be in the best shape possible for when the season starts.
"The workouts are very annoying, but at the same time are very beneficial as I am in the best shape I have ever been in," junior Jacob Goodman said. Team workouts are intended to be difficult and to push the athletes to the next level.
"Because of these workouts, our guys should be very prepared," Pellicani said.
Each and every game is a challenge from the opening tip to the final buzzer, "you are in a different mode once the game starts, I am so focused on the little things to beat the opponent," senior Ethan Mills said.
Last season, Severna Park lost two games to the same team, both going down to the wire. "We lost to Arundel twice, both on a made buzzer-beater and we were devastated knowing we gave it our all and we still fell short," senior Evan Dill said.
This season has been a long time coming and there has been a substantial amount of preparation that has gone into the off season training and conditioning, but also the eager of just getting back on the court in front of the fans.
"I have been here for twenty-five years and each and every year the environment is just that more electric and it makes my job as a coach easier knowing we have the best fans in the county," Pellicani said.
The JV team, coming off of an 11-9 record from last season, is also preparing for a tough start to the season. Head coach Dan Reagan and his squad are also preparing for what looks like a tough schedule for the first half of the season.
"It is hard having ten to twelve freshmen, and five sophomores who had very little playing time last season, to get ready for such a tough season ahead of us," Reagan said. "What makes my job great is I get to see each and every player grow and progress to when they get to the varsity level, they are ready."
Severna Park JV boys open up away at Southern on December 7th at 3:45 pm and won't have their first home game until December 21 against South River at 3:45 pm.
About the Writer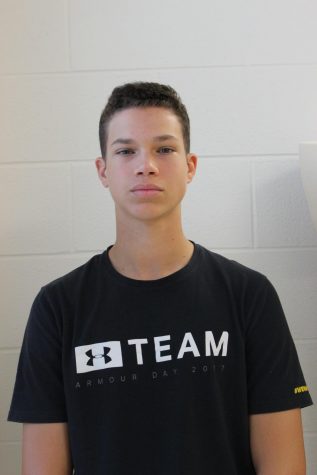 Nick Carparelli, Staff Writer
 Nick Carparelli III is a first year member on the Talon staff. Carparelli was born on May 4th, 2002 in Providence, Rhode Island. He moved to Severna...