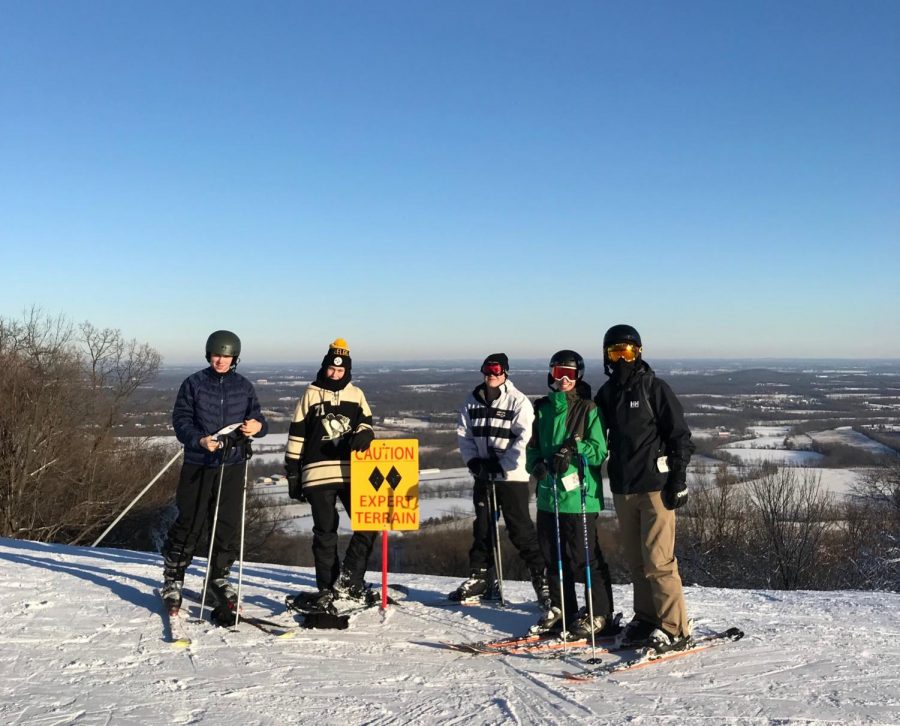 Evan Blamphin
"I didn't even have to wear a coat on Christmas this year," senior Hunter Chadwick said.
Christmas this past year was around 40-45 degrees Fahrenheit, unusually warm compared to the years past, resulting in little snowfall and less winter weather. According to the farmers almanac it was predicted that December would be three to four degrees warmer than average, January would be two degrees warmer and February would be three to four degrees colder than average.
Ski resorts and season pass holders are being hit the hardest with the warm winter days. "I got a pass where I can go snowboarding basically whenever I want and it is very frustrating that there haven't been many good days to go, I feel like it's not worth it," junior Tommy Gray said. The warm weather and low snowfall totals tend to cause a lot of ski resorts to open late and close early causing a loss in revenue for the resorts and season pass holders feeling they aren't getting their money's worth. "I love to ski and snowboard and this winter has not been very good for it yet, I hope it gets colder," junior Elle Carson said. According to The New York Times, "As temperatures rise, analysts predict that scores of the nation's ski centers, especially those at lower elevations and latitudes, will eventually vanish."
Although most students are frustrated with the warmer weather, some students find the bitter cold unbearable and are taking advantage of the warm temperatures. "I love to snowboard and ski but I also hate the below freezing temperatures, so the warmer days have been nice," junior Maddie Hicks said. Some students like not having to bundle up head to toe before stepping outside and don't mind not being able to hit the slopes every weekend. "This year I haven't had much time to do any winter sports so the temperatures haven't really affected me, and I like not having to be freezing every day when I go outside," freshman Paige Glass said.