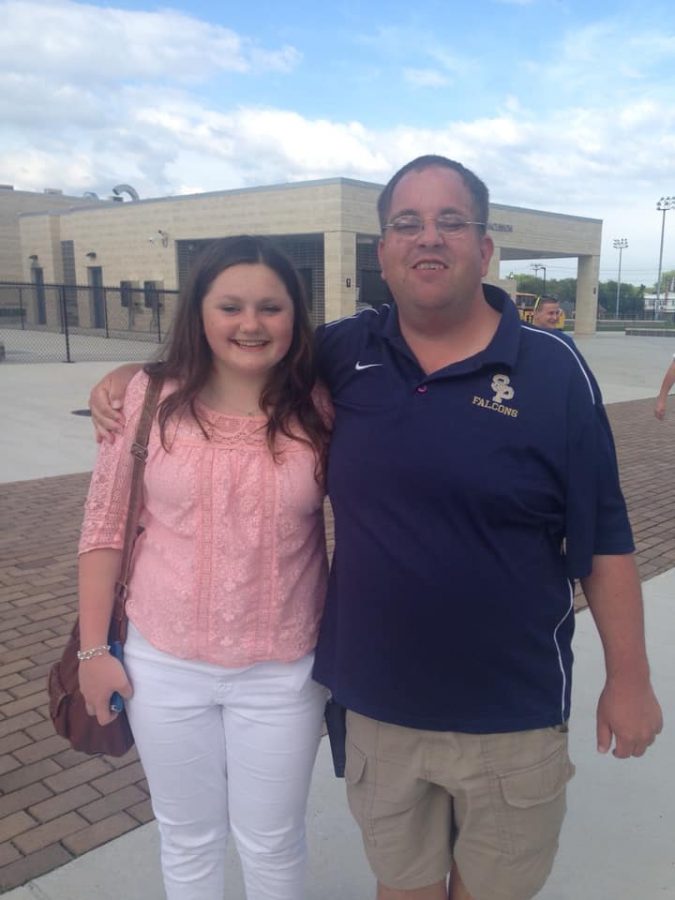 Tracey Atcheson
Kenny Elgert class of 2005 graduate, was a faithful attendee of sports games at the school, who became known to many as Severna Park's number one fan, was thirty five years old when he passed away on March 6, 2019.  
Elgert spent most of his life in Severna Park where he attended high school in his earlier stages and later devoted his life to the students currently attending the school.
"Everyone loved him, there was no one person that did not know or love him.  Especially when he went to games and you saw him there. He was always the loudest one cheering even if he wasn't speaking," sophomore Molly Beairsto said.
Elgert was involved in the Special Olympics for more than twenty years.  He suffered from apraxia, a condition that affected his motor skills.  He wasn't able to learn sign language because his muscles didn't make the connection to his brain.
"Seeing Kenny get so interested into the different sports games made me interested in joining a unified sport at the high school.  I joined unified bowling and became the manager," sophomore Lyla Toomey said, "he was always that bright light that I looked for."
Many grew to know Elgert as a friend.  He became known as Severna Park's number one fan and is being inducted into the Class of 2019 Hall of Fame on April 5.
"I decided to nominate Kenny into the Hall of Fame because he is Severna Park's number one fan and stands for everything that is good and pure about Severna Park High School.  His dedication to all things Severna Park is truly remarkable and inspirational. It is hard to find someone within the Severna Park community that does not know Kenny; he transcends generations.  He deserves to be remembered for generations to come as someone who has truly made an impact on his community. I wanted to see people cheer for Kenny the way that he has cheered for countless students over the years.  I am honored that I got to call him my friend. I'm a better person for having known him. Everyone should strive to be more like Kenny," Tracy Atcheson said.
In all, the students of Severna Park showed similar responses; they share a love for Elgert, and how he treated everyone he surrounded himself with.
"Thank you Kenny for coming to all of our games because it made a difference in knowing that you were there to cheer us on every time no matter what the weather was.  It was really awesome to see and it made a difference in everyone's life who saw you on the sidelines. He was really important to Severna Park athletics and Severna Park as a whole," senior Kate Bray said, "He was dedicated, outgoing, and cheerful."
You can attend Kenny Elgert's induction into the Hall of Fame on Friday, April 5.  The ceremony will begin at 5:30 p.m., as part of the evening women's against Annapolis.