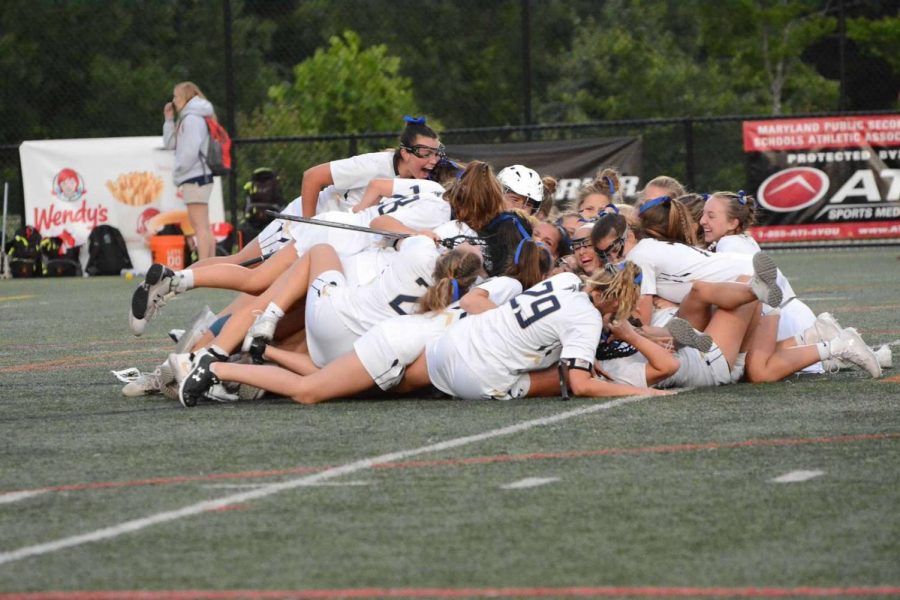 Courtesy of Kaila Stasulli
It was a beautiful May night in Burtonsville, Maryland for the girls lacrosse team to win another state title. It seems unusual for a lacrosse team in Severna Park to not win it all. But the seniors made sure that this would be there best year yet.
Alex Miller had three goals and Hunter Chadwick had two goals as the Falcons defeated Dulaney High School 10-5. Delaney Ott had nine saves in the victory. This is the Falcons' 14th state title and first since 2015.
This is the first time that both boys and girls lacrosse teams had won the state title in the same year since 2007.