Older, Wiser, and Not Ready To Leave
Hang on for a minute...we're trying to find some more stories you might like.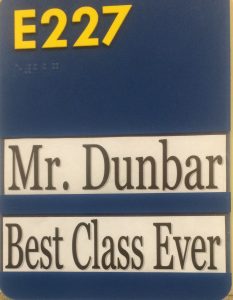 Retirement. For some people that word may not be in their vocabulary. Multiple teachers at our school have been here for 25 years or more, which is long enough to have your parents as students. Even though teachers are given a pension once they retire, some of them do not want to leave because of the environment and community. They adore seeing students mature from freshmen to senior year, and cannot bear the thought of leaving their co-workers. They love being a teacher so much that the "r" word  must not be spoken in front of them.
"I have taught my entire career here at SPHS– 36 Years– so far," said English teacher Bruce Blackman. Mr. Blackman started teaching at SPHS in 1980, and enjoys motivating his students. "Smile. Be pleasant. Be Positive." He also encourages students to participate in other aspects of school, including clubs and sports. Mr. Blackman sees no reason to end his teaching career, and is a very popular among the students. "The students are fantastic.  The community is supportive. The faculty- even though it changes- is always wonderful to work with." As predicted, Blackman has no plans for retirement and wants to continue to get the best out of his students by pushing them inside the classroom.

Some teachers have been at SPHS so long that they even saw a change throughout the school. "I came here in the fall of 1983, when the school added freshmen and expanded from 10th-12th grade to ninth-12th grade," said Social Studies teacher Timothy Dunbar. Mr. Dunbar has been teaching here for 32 years, and is also the volleyball coach. He often tells his students "Don't forget to be awesome," and enjoys the vibe of the Severna Park Community. Like Mr. Blackman, he sees no reason to end his teaching career, and enjoys working with his students. Mr. Dunbar also enjoys teaching at SPHS because the teachers here do not have to deal with as many problems as there are in other schools.
Some teachers end their careers after a short amount of time, others have the opportunity to teach at many different schools, and many teachers are working on the path to staying for a long time. However, each teacher, old, new, or in the middle has something to offer to their students, and students should take away something from every class.