One Act Plays in Review
Hang on for a minute...we're trying to find some more stories you might like.
On January 12, the One Act Plays Night was held in the SPHS auditorium. The shows featured were "Corporate Greed", "Cheating Death", "Confession: Kafka in High School" and "Scenes from Marty's New Year's Eve." The shows competed for awards such as best director, best show, best actor and the chance to perform at Theatrefest.
The first show to perform was "Corporate Greed" which was written and directed by Jack Yearwood. It made SPHS history for being the first one act to have a live band. The plot centered around a contest to stare at a picture the longest. As the plot got more wild, the musical interludes assisted the actors' movements. It eventually led to the dramatic punchline "It's corporate greed, b****." Some interesting concepts included breaking the fourth wall by having Nate VandeMeulebroecke announce the scene changes and cues by walking across the stage with signs. Though some actors were hard to hear, the show continually entertained.
The second show was "Cheating death" which was directed by Cutty McGrath. The show took place in a counseling center and had an array of characters. As they are working out their personal dilemmas, death arrives as a person and is ready to take his next victim. The ensemble worked together to break down his mental state and ultimately escape death. Though it seems like heavy subject material, it was filled with crazy antics which made you feel constantly on your toes. It featured standout actors, Eric Willner and Tyler Murphy who was always upping the energy of the show. Without them, the show would have lacked energy. At times the plot dragged, but overall it was a nice and enjoyable show.
The third show was "Confession: A Kafka in High School" which was directed by Rachel Lotlikar. The show was about a boy who is forced to confess to a crime that he had no recollection of. It also exploits the idea of administration abusing their power to maintain the alma mater. This was by far the most intriguing show and had the best direction. All the actors were wonderful especially Ariyana Byrd, Emily Allgair and Matt Hall. As it drew to a close, it was rewarded with a well deserved standing ovation.
The final show was "Scenes from Marty's New Year's Eve" which was written by Nolan Marks and directed by Marks and Ethan Coughlin. The show followed rival film directors that schemed against each other all for the spot on a New Year's Eve special. As tensions ran high, it went to chaos. The show took the episodic approach which various scene changes which mimics the style of shows like "South Park." The show was headlined by Clifford Jamieson as Marty, he was dramatic yet very relatable. Some other standouts include Adam Giard and Chase Hoenscheid. It was overall impressive especially since it was student-written.
As the night drew to a close, the winners were announced. "Best Actor" was awarded to Miles Michalski and an honorable mention was given to Eric Willner. "Best Actress" was awarded to Ariyanna Byrd and an honorable mention was given to Emily Allgair. "Best Director" was awarded to Nolan Marks and Ethan Coughlin and an honorable mention was given to Rachel Lotlikar. "Best show" was awarded to "Scenes from Marty's New Year's Eve" and an honorable mention was given to "Confession: Kafka in High School."



About the Writer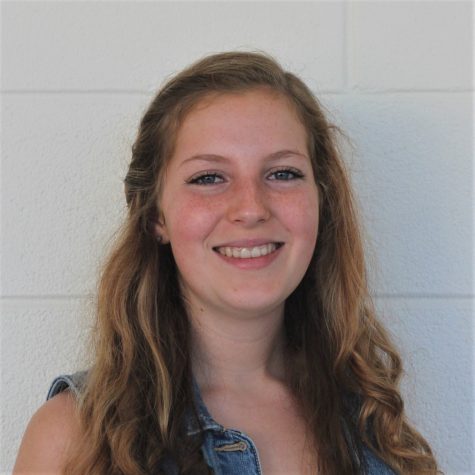 Alena Carhart, Editor in Chief
Alena Carhart is a senior at SPHS and this is her second year on the Talon staff. This year she is one of the Editor in Chiefs and she is ecstatic to be...