Why Walking is the Best
All the reasons you should make time to walk during quarantine.
In the Center for Disease Control and Prevention's (CDC) adults are recommended to do 150 minutes (about 2 and a half hours) of moderate physical activity each week. In the world's current situation gyms have been closed and exercise has become an at-home endeavor. Running is high impact, and not everyone wants to follow Chloe Ting's 2 Week Shred Challenge, so instead try walking. Walking is an effortless way to get in some proper exercise, keep occupied, and stay free from physical pains.  
Whether it be one long walk or several mini walks throughout the day, walking is a way to clear your head while improving many health aspects. Walking 5-7 days a week can improve your cardiovascular fitness and reduce your risk for heart disease and the possibility of a stroke according to Better Health. Moreover, walking is a straightforward way to clear your head from all the coronavirus confusion. A study in the United States Library of Medicine revealed that walking reduces anxiety and depression because of an increase in blood circulation. Walking can give the benefits of running without many of the overuse injuries that follow a runner, such as shin splints. In sum, walking is an easier, but equally effective way to get the benefits of cardiovascular exercise.  
In a less scientific aspect, walking is a prime way to spend quality time with family members. Most days families are holed up inside their houses, stuck on Tik Tok or confined to individual rooms. Family and group walks provide a way to bond, work through problems, or plan all the amazing things to be done when stay-at-home restrictions lift. Stay positive and keep walking. 
About the Writer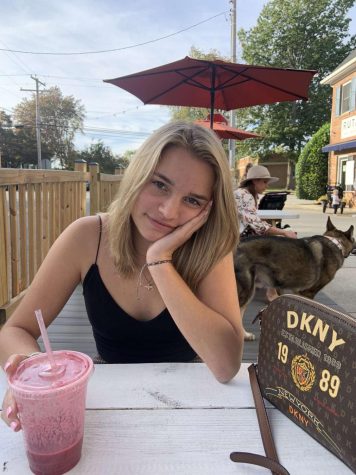 Sophie Krejci, Editor in Chief
Sophie really enjoys working out, dancing, listening to music, and reading. She's thinking of going into international relations. Her favorite food is...