Rap Albums and singles to Have Released Reactions 
Thoughts on rap artists latest projects to be released to the public.
    As the coronavirus pandemic and quarantining continues in the United States, music has continued to make its mark, despite the pandemic. Albums and singles releases have been given more attention than ever before due to things such as live sports, businesses and most activities being out on hiatus. "Music plays a big part of my day as I listen to it for the majority of my day. I enjoy listening to it mostly while doing school work," junior Dawson Duckworth said. Here are five albums/ singles that might have shaken up some of our playlists. 
DaBaby- Blame it on Baby
DaBaby's new project titled "Blame it on Baby" was released on April 17 with a total of 13 songs on the playlist. Like every album, there were a few hits and some bad ones. My personal favorite was Rockstar featuring Roddy Ricch. The beat to the song really gives the song it's vibe and can be a really good song to get you hype in the locker room before a game. However, half the album is stacked with the same regurgitated phrases and flows from earlier projects, stale the third time around and can get boring and annoying listening to the same lyrics over and over. It also seems like one of those projects where either you hate it. "Blame it on Baby was a disappointing album for him, iot fell under the more mainstream rap and not his own style," Duckworth said. Or you love it. "His album is just fire in general and not a lot of artists can rap with the same flow that he has which makes him unique," junior Karl Valencia said. 
Lil Uzi Vert- LUV vs. the World 2
    Lil Uzi Vert's third album was released on March 12 after a 2 ½ year absence from the music scene and made a big splash. Leading up to the release, all I heard around town was that they couldn't wait for Lil Uzi Vert's new album to come out. When it came out, the ratings instantly skyrocketed as it was something we hadn't heard in what seemed forever. In my opinion, the album lived up to the hype as songs like "P2, Myron and Baby Pluto" all made splashes in my playlist. But a song that separates this album is "Bean (Kobe)." This song, along with a Chief Keef collaboration, brought a different feeling to the basketball world as the song is about future NBA Hall of Famer and recently passed, Kobe Bryant. Am I saying this is the best Uzi project ever, no. But it brings back what felt lost for 2 ½ years and that's hearing Uzi's voice and creativity with his music. "LUV vs. the World 2 was good but not as good as the old albums from him," Duckworth said. 
Lil Baby- All In (Single) 
    The newest song on this list, is the successor to Lil Baby's album, "My Turn." All In gives the same spin that the album did, except it creates an identity of its own in which no one thought this song would be as good as it is. One of the most underrated songs this year, the lyrics and different change in tone throughout really give this song its uniqueness to the point that when the song comes on, you know that it's "All In" by Lil Baby. "His single gets fans excited for what's to come in the future as it has no flaws to it," Valencia said. As well the beat can get you in the mood to do anything. "The way he raps to the beat and the lyrics he uses makes the song an enjoyable listen," Duckworth said. 
Drake- Toosie Slide (Single) 
The song that is taking the Tik Tok world by storm, is my personal favorite of the bunch as I have been a Drake fan my entire life and this song doesn't disappoint. From a marketing standpoint, it is a genius idea as the song will get repeated over and over because of the dance itself and that Drake is back to rapping like a boss. However on downfall it has is that hip-hop shouldn't be about commending the smartest marketer; its focus should be on creating good songs, and as far as Drake singles go, "Toosie Slide" is a lackluster one when it comes to his past music. "Drake was very smart using this song as part of a Tik Tok dance to skyrocket his music sales," Duckworth said. I always get excited when new Drake music comes and this one had me listening to it on repeat over and over. But, if I knew that marketing came first then actually creating good music, my opinion would have fluctuated. 
Juice Wrld- Righteous (Single) 
Although I'm not a personal fan of Juice Wrld, this song created an emotional vibe amongst his fans and the community. With his passing at age 21 from a drug overdose, fans have really cherished his new music as a way to carry on his legacy that he left behind. "His single is just beautiful in terms of message and the fact that although he's not here anymore, his music would continue to live on forever," Valencia said. Also the lyrics of this song do get the best of people and can make people emotional not just of the story he tells, but of the beat and lyrics. "My favorite part of the song is the lyrics," junior Anders Hansen said.         
About the Contributor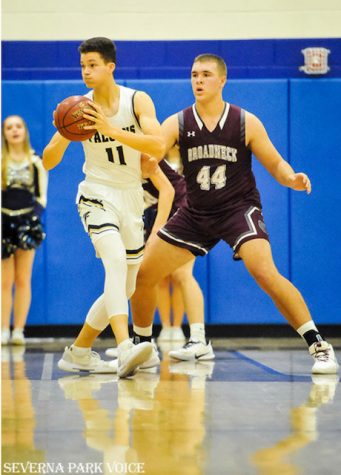 Nick Carparelli, Editor-In-Chief
My name is Nick Carparelli and I am the Editor-In-Chief for the Talon in my third year at the publication. I enjoy playing baseball, talking sports, politics...