Hybrid Learning Approved by BOE with a Vote of 5-3
Superintendent of Schools, Dr. Arlotto in a letter to parents and staff sent on Oct. 9 as they make decisions regarding learning platform beginning next month "The number of students and staff who return to buildings will have an impact on the makeup of classes. While we will do our best to keep students with their teachers, we will likely have to change teachers for some students."
HIGH SPORTS
Registration for out-of-season practices for fall sports begin October 9 and will end through October 15
Practices will begin on October 19 
AACPS will be following MPSSAA approved "out-of-season" procedures and protocols that have been vetted by the Anne Arundel County Department of Health
Participation in fall semester practices is voluntary and independent 
Three competitive seasons (Games, Tryouts and Cuts to Teams)
Winter Season: February 1-March 1
Fall Season: March 15-May 8
Spring Season: April 26-June 19
HYBRID MODEL
The time table for entering the building again is different depending on grade level.  The youngest AACPS students will enter first.
Pre K-2nd: November 9
Grades 3-5: November 30
Middle School: TBD
High School: TBD
HIGH SCHOOL HYBRID
Currently they are figuring out the logistics regarding clubs. They have no idea how to schedule clubs in a hybrid environment if students are choosing to come back into the classroom two days a week and students are choosing to go 100% virtual.
They are also working on what transitions would look like in the high school environment those have not been determined yet, transitions between class changes.
All teachers who teach at multiple schools will teach 100% virtual.
HYBRID RULES
Dr. Arlotto AACPS Superintendent
"The learning modalities will be different for example in Kindergarten if they have a dress up station we would not allow that… Because we would not be able to keep those clothes appropriately cleaned in between kids using them…We cannot allow the use of stations that is not something we will be able to do."
Only coordinated movement will be allowed. Students can't be close. Students cannot touch common objects. Students will be required to bring their supplies: pencils, books, manipulative stuff – back and forth for each hybrid day they attend in the building.  Student will eat lunch at their desks.  All students and faculty/staff will be required to wear a mask in the building.
Melissa Ellis (BOE Member)
"If the entire day is coordinated movement that is not developmentally appropriate. Lower elementary need unstructured time… And that is a big part of social and cognitive development that's how they learn."
Dr. Arlotto
"We want developmental playtime but in the environment we are in that is not going to be the case."
CHOOSING HYBRID OVER VIRTUAL
Elementary aged parents need to make a decision for hybrid or virtual learning by Oct. 15.  There are three options on the table:
100 percent virtual

Student's teachers would most likely change
They would remain on their current online schedule

Hybrid

Students would keep teacher — as long as teacher is moving back to the classroom
Schedule would change to reflect the hours of the school
Students would need to bring all materials back and forth each day
Masks are required

Virtual until Second Semester

Students would keep teacher — as long as the teacher is moving back into the classroom
Schedule would change to reflect the hours of the school.
In January, parents would then again need to determine virtual or hybrid
Dr. Arlotto
"We will not be able to allow parents to choose hybrid or say virtual… And change their mind because we won't be able to get them on a bus. Parents will have to make a careful the decision that they can live with between now and the end of the semester."
For students that are 100 percent virtual, meaning parents decide that they will not send their kids back at all this school year.
Dr. Maureen Mahon
"Virtual 100 percent – those students will retain their current start and end times. But those students that retain that are highly likely to change teachers. Because those students are saying they want to be virtual for the whole year."
Students who are doing virtual through the semester and can review/evaluate at the end of the semester regarding hybrid or virtual.
Dana Schallheim (BOE Member)
" OK so… If I elect… say that person doesn't think we should go back for the rest of the semester… [they] see the numbers… But we haven't made the decision for the whole year. You're saying that from November 30 and January if my child wants to be all virtual for that length of time they will follow [the hybrid schedule for that school]?"
Mahon
"Correct."
TEACHERS
All teachers will return to their buildings to teach virtually on November 2.
Teachers may request accommodations through HR to teach virtually.  These will be vetted by HR and the school.  Teachers that are approved, will received new students and new courses.
Teachers will balance both A and B hybrid simultaneously online and in person (when hybrid begins).
Terry Gilleland (BOE Member)
"For a single teacher to balance both of those with work workload is going to be intense… As that teacher has 12 students in front of him or her face to face and his balancing the rest of those students virtually… Potentially loss of instruction time and impact."
Cultural art classes or specials will be taught in the same classroom but those teachers will not enter the classroom instead they will teach virtually to the students sitting in class.
Regarding elementary school planning times TA's will be asked to enter classrooms so that teachers may use the bathroom have lunch and do planning. Typically elementary teachers get planning time during cultural arts or specials. Since students will not move between classes and they will remain in the same class all day they need to hire more TA's to make this possible.
About the Contributors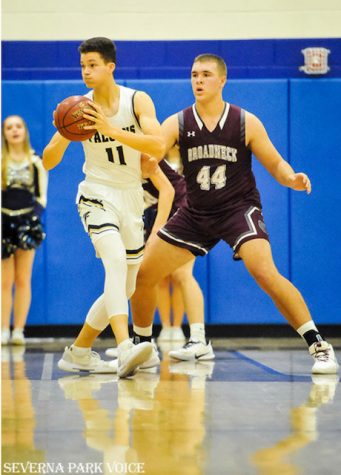 Nick Carparelli, Editor-In-Chief
My name is Nick Carparelli and I am the Editor-In-Chief for the Talon in my third year at the publication. I enjoy playing baseball, talking sports, politics...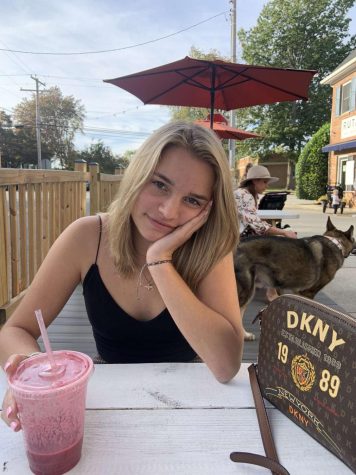 Sophie Krejci, Editor in Chief
Sophie really enjoys working out, dancing, listening to music, and reading. She's thinking of going into international relations. Her favorite food is...