Covid-19 Affecting Science Classes at SPHS
During the Covid-19 lockdown, school has continued via online learning and Severna Park High School has been holding online classes since March. Some classes that traditionally have been hands-on learning, aren't taught the same online. One such class is science. 
All forms of science classes use hands-on learning activities and labs to help students better understand what they are being taught. Some students feel that not being able to cooperate with other classmates while being online makes learning difficult. Teachers also have issues when it comes to teaching students differently virtually.
"There is not very much interaction with other students and no available opportunities to bounce ideas off of other students," junior andrew Tangrea said.
From a student's point of view, students as a whole need interaction with each other when completing tasks or working together in order to better understand the material in a class. However, students aren't the only ones who are affected by the lockdown when it comes to learning. Teachers have many disadvantages when it comes to teaching online.                                                                                                      
"I don't like how most students have their cameras off or refuse to unmute to answer and only type in the chat," science teacher Laura Greenlee said."I am not getting to know my students as well because of this. It is very important to me to get to know my students as people and online classes, because of the format and timing, don't allow much time for this." 
While there are downsides to having online learning students have found some benefits to learning virtually. 
"It's easier because I don't have to walk or take a bus," Tangrea said. 
With work being easy to access, it is not as complicated to find information or get help with work. Students also get longer breaks to catch up with work, and more time to sleep in and get ready for class as classes don't start until 8:30 a.m.. The same can be said for teachers about as well. Teachers have found that learning all about the new online information and how to use them has been very helpful and beneficial.
"There are a lot of fun interactives other than Gizmos or PhET simulations that I never knew about before," Greenlee said. "I also like some of the features of Nearpod that can make drill questions and discussions fun."
Teachers are now able to find more tools and ways of teaching by using the internet, and are able to change lessons, style of learning, and ways to post work to make it easier for everyone.
"I like the Google Classroom format for posting assignments and material," chemistry teacher Stephanie Travers said. "Students cannot say they lost a worksheet or forgot to write down an assignment."
While there are many benefits to online learning for teachers, there are also countless disadvantages. For example, there are changes in the way students are being taught and in the way they are learning. Greenlee wishes that she could hold the classes for longer because they aren't able to fit enough information in in the time given. adly, with Covid-19 cases popping up again, it will most likely be a while for classes to return to normal.
"I think we should return to in-school teaching as soon as health officials say it is safe to do so. Students and teachers need to stay healthy," Greenlee said.
While in-school teaching is viewed as better by many teachers and students, the danger of returning to this type of learning is too high. 
"As of now, I would like to stay online because it seems too unsafe for it to be realistic to go back in person, but I prefer in-person schooling" Tangrea said.
Even with the adjustments to online learning, teachers have found beneficial changes to help ease the difference and help everyone get used to this form of learning. With Covid-19 cases beginning to grow, and a vaccine underway, it will most likely be a while until we can all return to a safe form of in-school learning.
About the Writer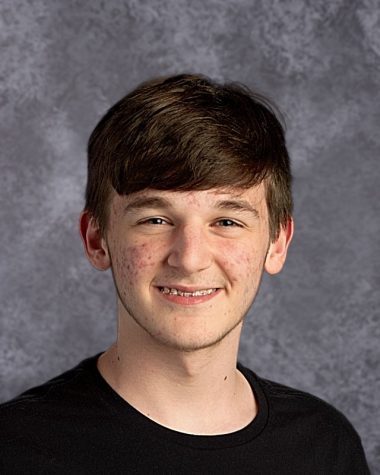 Graham Haynie, Staff Writer
My name is Graham Haynie. This is my first time being a part of sp Talon, so it's nice to be a part of the team. I like to play video games, go biking,...