COVID-19 Cases in Maryland Breaking Records
Coronavirus cases are rising in Maryland and the holidays may be partially to blame.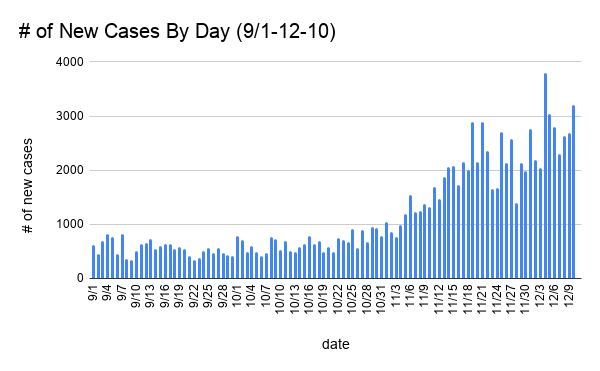 With the holiday season in full swing, COVID-19 cases in Maryland are breaking new records. On Dec. 3 there were 2,044 new cases. If you look at the numbers of new cases per day over the past nine months, none of them have been over 3,000.On Dec. 4 there were more than 3,000 new cases in Maryland. There were 3,796 new cases in 24 hours, this is an unfortunate new record. 
Dr. Anthony Fauci, director of the National Institute of Allergy and Infectious Diseases, said "One of the things you should keep your eye on is that as we get two to three weeks beyond the Thanksgiving holiday, it is likely you're going to start seeing the curve that had gone to flatten out, go back up again."
 Only a week after Thanksgiving cases had really started to spike, and as of Dec. 10 new case numbers were over 3,000 per day. Many people had family in town for Thanksgiving, and during this time some people did not following social distancing and masking recommendations diligently. 
If the increasing trend in the cases continues into Hanukkah, Christmas and then New Years there is a good chance that we will be seeing a spike in the second wave Dr. Fauci has been talking about. In an attempt to help slow the spread of COVID-19 in Anne Arundel County, indoor and outdoor dining is being shut down as of Wednesday (12/16/20).
When looking at the case numbers it is important to remember that multiple factors are going into the data. It makes sense that if more tests are being done, more positive results will come back. This statistic is referred to as positivity rates, for every 100 people tested a certain number of tests come back positive.
If you look at Maryland's positivity rates on the Johns Hopkins Tracking website, you'll see that MD is at 6% (6/100 tests come back positive). Our positivity rate has been increasing, but not as sharply as some states. If you look at Pennsylvania, they have a 38.1% positivity rate. Compared to some of the other states Maryland is doing relatively well, but still needs to take the necessary precautions.
About the Writer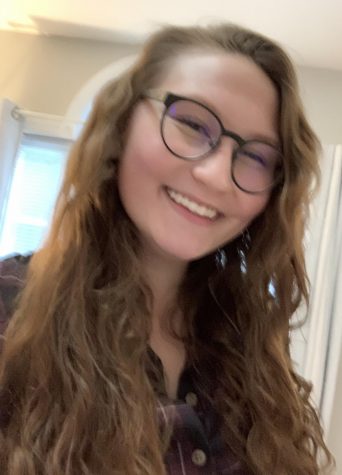 Julia Owens, Staff Writer
Julia is a Junior at SPHS and this is her third year writing for the Talon. She is a Staff Writer and likes to write about school sports and issues that...