"Animal Crossing: New Horizons" Pros and Cons
The 2020 game's additions and subtractions from the series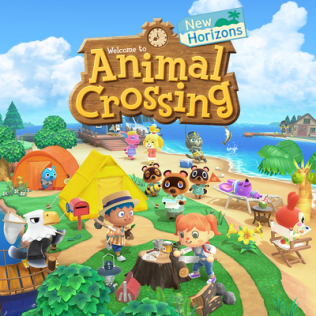 After many years, the video game series "Animal Crossing" has become one of Nintendo's most successful franchises, almost entirely thanks to the most recent installment, "Animal Crossing: New Horizons."  While it introduces a slew of new ideas to the series, it leaves behind many elements present in previous titles. The question remains, however, is the game worth getting?
Nintendo's 2020 installment accomplishes so much, yet so little at the same time. Its potential is immense, and introduces many new ideas, but where it strives in flash, it lacks in substance. In addition, its method of introducing new content is slow, and abandons the series' strengths in favor of releasing more time-relevant updates.
"Animal Crossing: New Horizons" introduces many new concepts to the series, being the first game in the series to introduce materials, crafting, and "DIYs," all new mechanics that encourage the player to explore their island and talk to their neighbors. As fresh of an idea this is, it creates some problems that have not yet been addressed. DIY recipes are common, but the useless duplicate DIYs seem to take center stage, whereas new, seasonal DIYs feel much less common. In a case like this, the scarceness of new DIY recipes is fueled by the lack of collectible items in the game. The game's 874 items pales in comparison to the 1764 items present in the previous installment, "Animal Crossing: New Leaf," a game that came out on much more limited hardware over nine years ago. With this in mind, however, it's important to note that the game has, and will continue to receive seasonal updates, introducing content relating to the nearest holiday. While this seasonal content is mostly repeated from the previous installments, it's nice to see the game being updated fairly frequently.
"Animal Crossing: New Horizons" does not quite meet the expectations that many previously held, but its potential for improvement makes it a game worth playing. While it's disappointing to see the lack of content at launch, the game will likely become more and more flush with things to do by the end of this year. At around $60, the game can be picked up at a local GameStop, Target, or can be purchased online at the Nintendo Eshop.