Top Tier Anime
Recommended by our very own students, here are some animes that'll add exquisite flavor to your watchlist.
With the help of a recent survey given out to students at Severna Park High School, The Talon proudly presents a short but well-curated list of animes that are guaranteed to keep you absorbed.
Popular even before the pandemic, anime has gained a huge new following amongst our own students. Most of what is recommended can easily be found on Netflix and Crunchyroll. If you are new to the genre, what better way to be acquainted with it than with a lighthearted sports anime? "Haikyū!!" is a series that follows Shōyō Hinata, a short high school student who dreams of becoming one of the greatest volleyball players in Japan. Full of lively characters, a perfect balance of funny and seriously thrilling scenes, as well as a free education on volleyball, you'll surely never get bored.
"[It's] impossible not to get attached to at least one character since they're all high school kids, it's hilarious and motivates you to workout," junior Heléna Linnick said.
For those that are more into suspense and thrillers, "The Promised Neverland" is a great watch to keep you on your toes. This series tells the story of Emma, Ray, and Norman, orphans at Grace Field House. Their lives there seem perfect at first glance; they are provided everything they need and (almost) complete freedom. However, when they learn of the dark reason for their captivity, they must find a way to escape.
"Personally, I wasn't a huge anime fan, but when my friend recommended it to me and I watched it, it was the best thing ever! It has great characters and a great story," freshman Jordan Shriner said. "The twists [in] the plot caught me so off guard and it's just a really interesting anime."
Another anime packed with adventure is "Demon Slayer." When Tanjiro Kamado discovers his family dead from a demon attack and his remaining sister cursed, they go to find a cure for her and a chance to avenge the family. It combines crazy cool fight scenes and funny moments into one beautiful fantasy series.
"I was like instantly a fan. I watched all 26 episodes in like three days and was just consumed by the plot. The show is interesting because it moves pretty fast at first and the characters have so much emotion written into them," junior Ella Lavy said. "Even if you aren't a fan of like – let's say the emotional stuff – there's a ton of great fight scenes and the animation and opening are so good I like, ascend every time I hear the opening."
Perhaps you're not into fantasy and would rather indulge yourself in your Spotify crying playlist. Try "A Silent Voice" and tell us how many gallons you shed from your eyeballs. This movie features Shoya Ishida, a boy abandoned by his friends for bullying Shouko Nishimiya, a deaf girl. Years after their last encounter, he seeks her forgiveness. Sophomore Alanna Kramer said that it is beautifully animated and it has a wonderful story arc.
"[I]t's one of the few pieces of media that's brought me to tears. It deals with deafness, bullying, and depression combined with animation that's just gorgeous," freshman Colten Billings said.
The most recommended anime show from the survey is "Attack on Titan" and there's good reason for it to be so. Filled to the brim with hair-raising fights, detailed animation, comical characters, and an intense plot line, you'll never want to take your eyes off your screen. However, there is a lot of blood. You might think that it'll be fine considering it's all animated, but you'll be surprised. "Attack on Titan" takes place in a time where titans roamed the earth and people were forced to live behind walls that were believed to be strong enough to protect them. With a plot so intricately designed, it's difficult not to spoil anything when summarizing. It's definitely a must-watch.
"I can't even think of anything I dislike about it. The characters are great, the story is great, the concept is great […] it's just good; arguably the best anime of all time," Billings said.
About the Contributor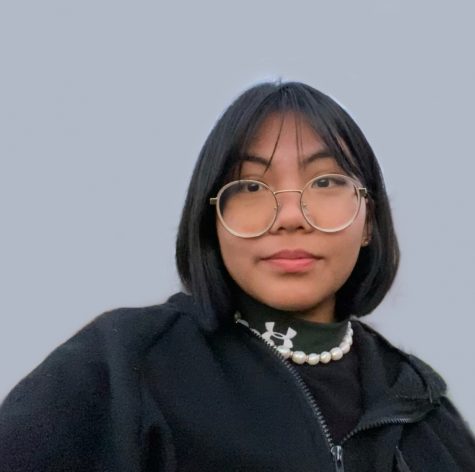 Anastasia Gobot, Staff Writer
Anastasia likes to spend her time baking, making jewelry, and playing music when she's not writing. She thinks she's funny but when you read her articles,...