Severna Park Representative to Congress Announces bid for Maryland Attorney General
Representative Anthony Brown, who has represented Severna Park in Congress for three terms, has recently announced that he intends to run for Attorney General in 2022. Contenders for the open congressional seat have already announced their indentation to run.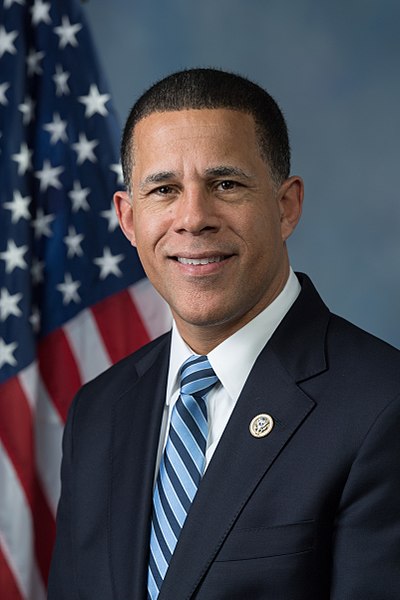 Severna Park Congressional Representative Anthony Brown announced on October 25 that he will run to become Maryland's next Attorney General. The current Attorney General, Brian Frosh, announced earlier this month that he plans to retire after nearly three decades in public service. Brown, who was Governor O'Malley's Lieutenant Governor, ran for the governorship in 2014 but lost the election to current Governor Larry Hogan. He ran for Maryland's fourth congressional district after the previous holder, Donna Edwards, retired to run for the United States Senate. Edwards' run for Senate ended up being unsuccessful.
In an email sent to supporters on October 25, Brown exhibited his experience in government, previous activities in the legal field, and billed himself as a "champion of progress." Brown further explained his accomplishments throughout his career, such as leading the fight to repeal the death penalty in Maryland as Lieutenant Governor, working for stricter gun control in his congressional career, and helping to establish reform in the military justice system. Brown stated in the email that he would be touring Maryland over the course of the next upcoming weeks to hear and learn from voters. Brown stated that if elected, as attorney general he will "fight for progress, fight for justice, and fight for all Marylanders."
Although the first big name to enter the race for Maryland's Attorney General, Brown is not the only expected candidate for the Democratic nomination for Attorney General. Other high-profile names that have been thrown around recently have been Delegate Cardin, State Senator Smith, and Judge O'Malley. Tom DeGonia, former president of the Bar Association of Montgomery County, has also announced his intention to run for Attorney General. With Brown's entrance to the race for Attorney General, his open congressional seat is already the scene of a political battle.
The heavily Democratic congressional seat is heavily favored to stay a Democratic seat, with Brown receiving around 80% of the vote in 2020. Already, 2 high-profile names have entered the race for the Democratic Nomination for the 4th district. Delegate Jazz Lewis announced his intention to run with a press release and a video, stating on his website that he is running for "Congress because too many of us are being left behind," and that Marylanders "cannot wait decades on issues we can change today." Another high-profile name in the race is Glenn Ivey, former State's Attorney of Prince George's County. While at the time of writing, Ivey and Lewis are the only candidates so far, more candidates are expected to enter the race for the Democratic Nomination for the 4th congressional district.