A New Challenge Awaits
The SP boys basketball season has begun and are ready to compete and achieve their goals.
After finishing 8-15 last year, the SPHS boys basketball team looks to pick up where they left off this upcoming season.
Severna Park is hungry for wins and a possible playoff run. "I truly believe we have a great group of guys that can win," senior Jacob Goodman said. Every player on the Falcon roster has been playing basketball for multiple years, both competitively and on the school teams. Each player brings a different strength to this team which stirs the melting pot of talent for the Falcons. With the combination of Goodman's scoring and IQ, Senior Eric Bloom's driving and assists, and the many other skills of their teammates, the Sp boys have the ability to become a force in the county this year.
One of the biggest challenges these boys have to face is getting the right mentality in time to dominate. "Of course I'm excited. But there is always the lingering feeling of apprehensiveness," sophomore Gus Bachmann said. Bachmann compares the feeling and its solution to a Nelson Mandela quote that says "I learned that courage was not the absence of fear, but the triumph over it. The brave man is not he who does not feel afraid, but he who conquers that fear." This team has to accept the feeling of fear and overcome it to succeed. "We all just have to conquer being nervous for the season," Bachmann said. 
 "We have a solid group of guys who will push each other every day and will help us win this season,' Bloom said. The will and determination  of this team can only propel them to improvement and perhaps a winning season. Who knows what this season has in store for the SPHS boys team? One can only wonder if this will be the year it all comes together. "I really believe we are ready to step up and compete for a county championship," Goodman said. Go Falcons! The Falcons opened their season at home on Friday December 6th against South River with a 64-58 victory. Their next game is Monday January 9th against Patapsco at home. To follow the Falcons, go to www.sptalon.com for scores and updates on their season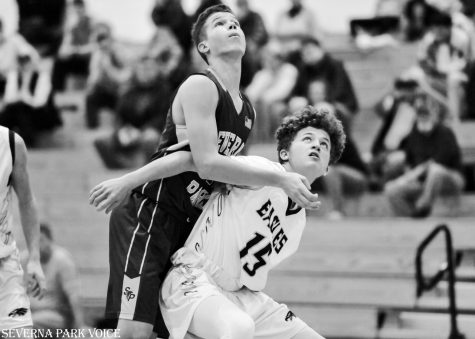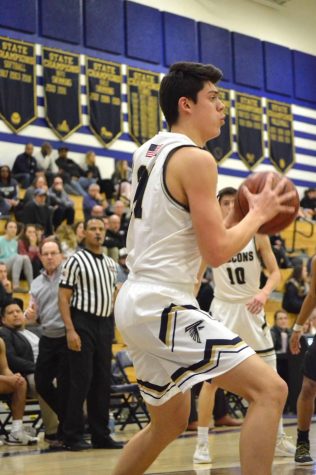 .