Trader Joe's Must-Haves
Five Trader Joe's products you should add to your grocery list.
Greer Long, Editor-In-Chief
March 31, 2020|129 Views
Trader Joe's is a grocery store famous for its diverse selection of foods ranging from frozen entrees to delicious desserts. Originating in California in 1967, Trader Joe's now has over 500 stores operating all over the country. Next time you stop by the Trader Joe's in the Annapolis Plaza, make sure to pick up these five items.
1. Gone Bananas!
These dark chocolate covered banana slices are a healthier option to satisfy your sweet tooth. Containing only 130 calories per serving, the thin layer of chocolate and frozen banana slices make a delicious, guilt-free dessert. "They're a much healthier option and aren't super sweet," senior Grace O'Brien said. "They taste good with coffee too."
2. Gnocchi alla Sorrentina
If you are in desperate need of some Italian cuisine but don't have time to cook, this frozen entree is the answer to all of your problems. Coated in tomato sauce and mozzarella cheese, the Gnocchi alla Sorrentina will make you feel like you are on vacation in Rome. Put on Billy Joel's "Scenes from an Italian Restaurant" and you are good to go.
3. Soft & Juicy Mango
Hungry in a hurry? These dried mango slices are the perfect on-the-go snack. With Soft & Juicy Mango, you will never have to worry about making a mess in the car, and they come in a resealable bag. As for taste and texture, the mango slices are sweet and chewy, but not to the point that they are difficult to eat.
4. Everything but the Bagel
This sesame seasoning blend is the perfect topping for anything you can imagine, my personal favorite being avocado toast. The seasoning is a blend of sesame seeds, garlic, onion and poppy seeds. Whether it be popcorn or pasta, shake some Everything but the Bagel seasoning on there to spice up your snack.
5. Roasted Seaweed Snack
If you often find yourself craving something salty, these dried seaweed strips will change your life. The Roasted Seaweed Snack is a fantastic low-fat alternative to other salty foods such as potato chips. Pair with rice, vegetables and your protein of choice to turn this paper-thin snack into a complete meal.
About the Writer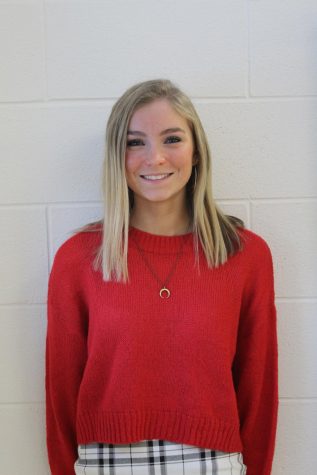 Greer Long, Editor-In-Chief
Greer Long is a senior at SPHS and has been a part of The Talon since she was a freshman. Long was news editor last year and is now beginning her first...