Three Easy Recipes for Lazy Chefs
What to eat when you are bored but also lazy.
Many of us are stuck at home lounging around, wondering when we will be able to leave our houses. If you are like me, you get hungry easily but do not want to put the time and effort in to make elaborate meals. So here are three recipes to try that take little to no time but are still satisfactory.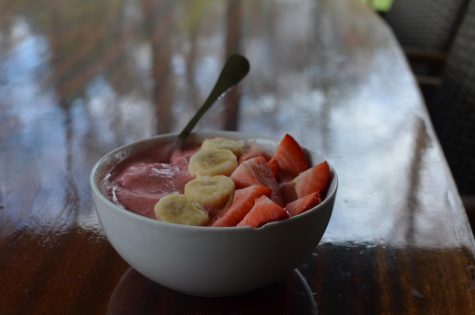 The smoothie bowl is a new and popular food. It is like a smoothie but with a thicker consistency and is often more filling. However, many recipes call for protein powder, chia seeds, or some weird ingredient that are just not lying around the house. This recipe however only needs three ingredients: frozen strawberries, a frozen banana, and coconut or almond milk. 
What you will need: 
1 frozen banana

 

1 ½ cups of frozen strawberries

 

½ cup of unsweetened coconut or almond milk.

 
Pour ingredients into a blender or food processor, and blend until smooth. Once it has a soft-serve ice cream consistency, pour it into a bowl and garnish with strawberries, bananas, etc. Enjoy!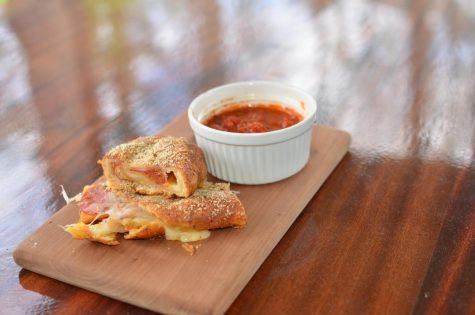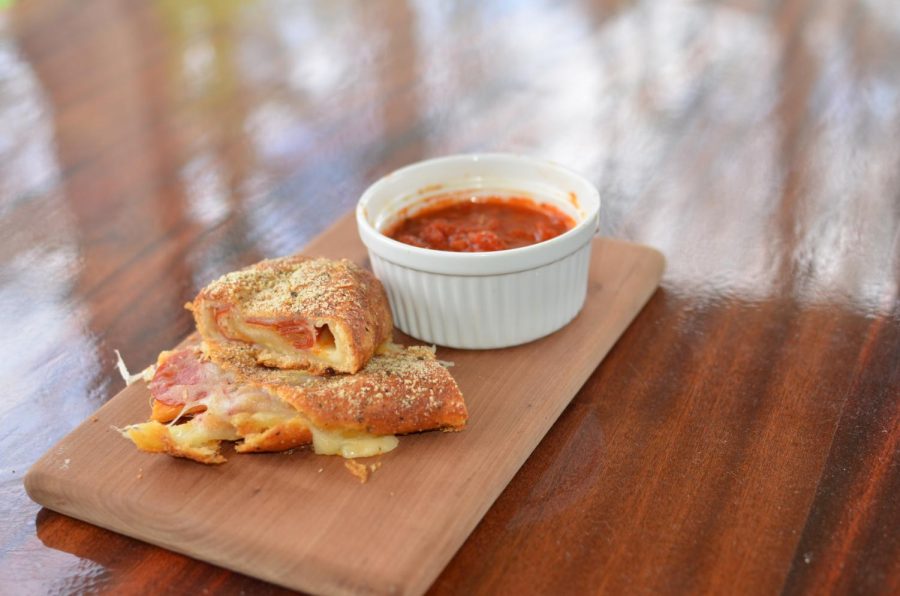 This is also known as introverted pizza. This delicacy can be eaten for lunch, dinner, or breakfast if you are feeling spicy. It is a cheesier and easier-to-eat version of pizza that packs extra pizzaz. 
What you will need: 
1 Pillsbury crescent dough sheet

 

1 cup of shredded mozzarella

 

A bag of sliced pepperoni (I used Armour Pepperoni)

 

1 egg

 

¾ teaspoon of Italian seasoning

 
Before making your pepperoni bread, preheat the oven to 350°F. Once you have the oven situated, take out a cookie sheet and place a baking mat on it. Roll out the Pillsbury dough on the baking mat until it is evenly spread. Next add the mozzarella but leave a little bit of space on the outside as if the dough is a frame around a family photo of cheese. Place the pepperoni slices in even rows over the cheese. After that, fold the left and right sides of the dough just over the last pepperoni. Take the top of the dough and roll it like a cinnamon bun. Finally, brush a whisked egg over the top of the dough and sprinkle it with the Italian seasoning. Put in the oven for about 15-16 minutes, and then eat.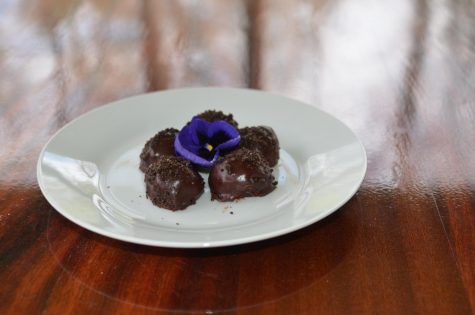 These balls of delight might be the reason for your quarantine fifteen. Be careful leaving these desert bites in family areas, they will not last. 
What you will need: 
1 package of regular

Oreos

 

16 ounces of

cream cheese

 

1 pack of semi-sweet chocolate chips

 
Put both the Oreos and cream cheese in a food processor and blend until it looks like cookie dough. Once done, roll the mixture into mini balls. At the same time melt the chocolate chips over simmering water. Dip the mini balls into the chocolate and refrigerate for an hour. Once cooled eat the chocolate-ly delights. 
About the Contributor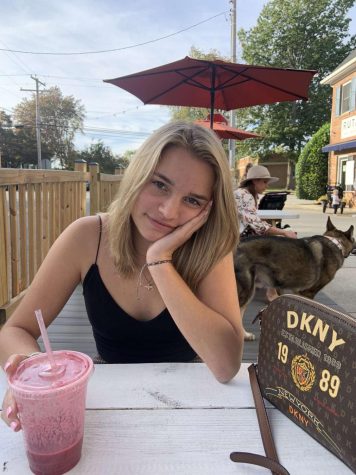 Sophie Krejci, Editor in Chief
Sophie really enjoys working out, dancing, listening to music, and reading. She's thinking of going into international relations. Her favorite food is...