Raising Awareness In a Time of Isolation
SPHS students list some of the organizations they have been supporting while in quarantine.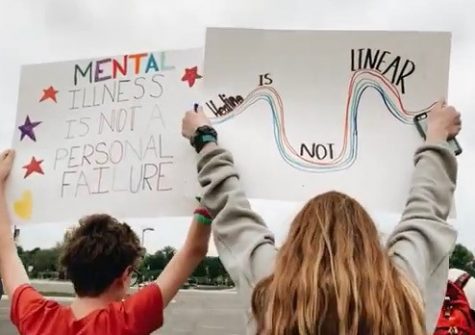 2020 has tested our limits on how much chaos one year can create, with COVID-19, wildfires in California, police brutality, and much more. Being on social media for hours a day during quarantine, there have been hundreds of reposts from fellow classmates and friends of ways to help certain organizations tame some of the chaos in the world. However, this can be overwhelming for students, as there are so many organizations and platforms to support. This is a narrowed list of non-profit organizations for you to learn more about. 
A prevalent cause in the world right now is the Black Lives Matter Movement. Hundreds of thousands of people have protested and rallied for change pertaining to social injustice and have begun to see change. Some of the supporters of this organization are fellow students from SPHS who wish to spread the word on the importance of helping this specific cause. One of these students is junior Kira Martin who supports BLM in order to help obtain equal protection for everyone under the law and release the stereotypes of black people in America. "The main goal of the movement is to bring awareness to the racial injustice that continues to plague our country," Martin said. "The Black Lives Matter Movement is a call to action to stand up against racial injustice." Being from a family of mixed races, Martin has seen the fear and violent consequences her own brother and mother have to go through being from the black community in America. It is because of this that Martin has chosen this specific non-profit organization to help advocate for black lives because unlike other organizations, this one revolves around protests in order to obtain an immediate response for change. 
"
We need to keep fighting for black lives, and we need to do it together,"
— Kira Martin
 "In the future, I plan on not giving up on this movement until things change, and they change permanently."
Clean Air Task Force (Climate Change)
For decades the people of the world have heard about the planet getting warmer and have seen the consequences from it. Recently an incredible visual of wildfires on the west coast put into perspective just how dangerous and terrifying climate change can be. While it may seem that the problem is not getting any better, students like freshman Nora Farley have not given up hope and are working with the non-profit organization Clean Air Task Force to help turn climate change around for good. Farley has been donating to this specific organization because of how different it is than other climate change platforms. "Most other organizations focus on either policy changing or funding, but [Clean Air Task Force] does both," Farley said. "They've been working on and pushing for a government tax incentive for carbon capture and storage and do their own research on effective ways to reduce carbon emissions." The appeal of this specific operation is how easy it is for young students to help, not just adults. By donating, students can do their part to help fund research projects or can join in on the climate change protests in order to spread awareness. The Clean Air Task Force has saved over 13,000 lives annually in part due to Congress requiring reduced emissions from coal plants. It is because of the growth and the change this organization has implemented that students like Farley continue to support it. "[This organization] has caused me to be a more conscious consumer," Farley said. " It has led to me to want to be a bigger advocate for fighting climate change in the future."
Our Minds Matter Movement (Mental Health)
Our Minds Matter Movement has always had the support from SPHS students over the years. These students have participated in protests and advocated to the state legislature on behalf of mental health issues. One of these students is sophomore Cooper Powell who chose this specific organization because he knew fellow students who helped create the movement and felt their passion for it. The appeal of this movement for students is that it was founded by, run by, and works with students to release the stigma on their mental health. "The main goal of Our Minds Matter is to advocate for more mental health resources and easier access to help in our schools; whether that be therapy, help lines, or safe environments for people struggling," Powell said. Since the movement focuses on students as a whole, many feel that by joining, they are helping others, while also helping themselves. "[This organization] has definitely made me certain that whatever I do in my future, I want to be helping others and advocating for all types of people," Powell said.
About the Writer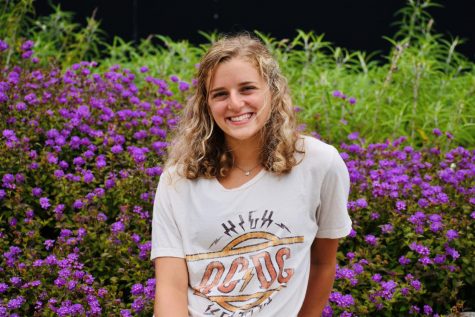 Sydney Herz, Editor-In-Chief
Sydney Herz is a junior at SPHS and has been writing for The Talon since her freshman year. Herz was a staff writer last year and is now beginning her...