One Woman's Health State Brings New Life to Business
Image Creators Salon and Spa accommodate the new requirements of COVID-19 while Mary Hamer's journey has helped shape them like never before.
As the COVID-19 pandemic continues to linger around Anne Arundel County, nothing is normal and businesses have had to adapt to new changes. An example of this is Image Creators Salon and Spa located in Severna Park, Maryland. What makes them significant, however, is the story and challenge of hair stylist Mary Hamer. 
Hamer was diagnosed with advanced ovarian cancer in December 2019, and continues to come to work on a regular basis. "I do hair in a separate VIP room at the salon," Hamer said. "Everyday I wear an N95 mask for safety as well as disinfecting everything after every client."
Since the Salon's existence, Hamer has been a critical part of Image Creators' success. "Image Creators has gone above and beyond for me. We are a true family here. They accommodated me with everything from my own private room to making schedule changes if I am not feeling well," Hamer said. "My coworkers are constantly checking on me to make sure I am ok. I couldn't ask for a more caring environment." 
Image Creators offers a full salon, spa, cosmetic and nail parlor, giving something for everyone to enjoy. "Image Creators is unique because even though it's a big salon, when people walk in the door, they can tell we are a family here. We all care about each other as well as our guests," Hamer said. 
"
Image Creators is unique because even though it's a big salon, when people walk in the door, they can tell we are a family here. We all care about each other as well as our guests."
— Mary Hamer
Owner Silvia Campana, has embraced Hamer's challenge and made an adequate working space for her. "Mary has to be one of the strongest women I know. Every day she comes to work happy, with a smile on her face and so much love and warmth in her heart along with a positive attitude," Campana said. "I know how much is on her mind it can't be easy for her. It puts my, and I know everyone else's daily aches and pains to shame," Campana said. 
From when the pandemic hit in March up until now, business has been steady and streaky to say the least. "The loss of business from being shut down for 9 weeks equals the loss of revenue," Campana said. "When we are reopened we still have not seen I'd say roughly 30% of our client base due to fear. I understand that fear but it also attributes to loss of income and chairs remaining empty for our service providers." 
But many would say that what has made Image Creators successful is their continuous effort to having the best products available for their customers to use and purchase. "It's the relaxing IC signature shampoo that we provide, the care we give in moving the guest from one service provider to another, the listening that we do when our guests want to do something different with their hair or want to try a different look with their nails, have a problem area with their skin or an ache and pain in their shoulder. We listen and try to offer solutions," Campana said. 
As the pandemic looks to be hitting its worst stage, Image Creators has been working to stay positive and be encouraging. "I have to say that dealing with Covid-19 has been a difficult and trying journey for us each day just like with Mary. We just keep moving forward and hope every day keeps getting better," Campana said. "We are learning to adjust with the everyday changes and just hope that each day moving forward brings us one day closer to everything being normal again for IC and Mary."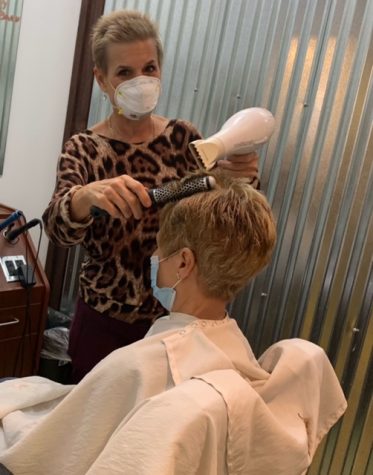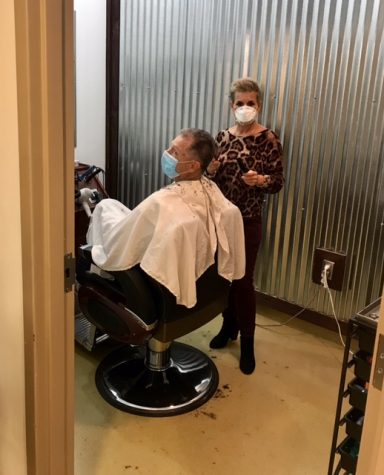 About the Writer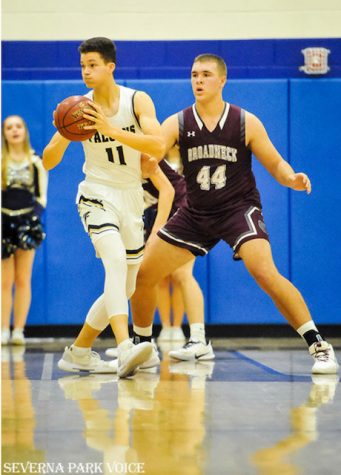 Nick Carparelli, Editor-In-Chief
My name is Nick Carparelli and I am the Editor-In-Chief for the Talon in my third year at the publication. I enjoy playing baseball, talking sports, politics...