2020 Presidential Election Results
Did Republican Donald Trump win another term, or did Democrat Joe Biden win and become the new President of the United States?
The first Tuesday in November might as well be an international holiday. Not only are Americans watching who the next President of the United States will be, but everyone around the world is too as that position is seen as the most powerful one in the world. 
Republican candidate and incumbent Donald Trump and Democratic candidate and former Vice President Joe Biden were set to face off in what most people would say was the most highly anticipated election in recent memory. With the pandemic still looming and racial injustice becoming a bigger discussion than ever before, this election could have made or broken those issues. 
Early voting began exactly one week before polls closed and experts predicted this election would have a record turnout of voters. According to Bloomberg, the experts were correct as over 161 million Americans voted this past election and many more still have not been counted. Lines at polling locations were filled plenty throughout the entire voting period and many voters were greeted by sign waivers from both sides. 
After the polls closed on Nov. 3, we did not know who the winner truly was. States like Pennsylvania, Georgia, Nevada and Arizona were amongst those that came down to the wire to see what candidate took their state. Biden ended up winning in all of these states, including Georgia, which had normally been a red state, and had record turnouts this year in the Atlanta area. 
After all the craziness, Joe Biden was named President-elect on Nov. 7 with 306 electoral votes while Donald Trump had 232. Biden will become the 46th President of the United States alongside his running mate and Vice President-elect Kamala Harris, who will become the first woman and African-American to be elected to such position. 
Now that the election is over and we know who the next president will be, it is up to us Americans to be bipartisan and work together as a nation to ultimately do what is needed to protect all Americans and be a person of the people.         
About the Writer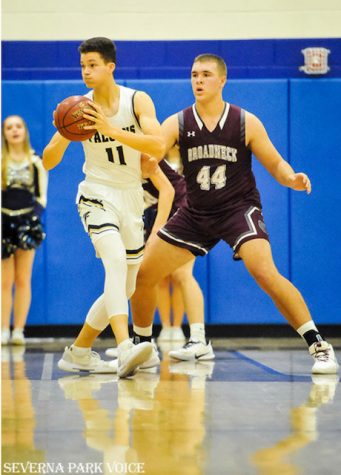 Nick Carparelli, Editor-In-Chief
My name is Nick Carparelli and I am the Editor-In-Chief for the Talon in my third year at the publication. I enjoy playing baseball, talking sports, politics...