When Will Anne Arundel County Public Schools Go Back to In-School Learning?
Anne Arundel County Public Schools (AACPS) left in-person learning in March 2020 and as of November 2020, virtual learning is still in effect. 
Back on March 12, Maryland Governor Larry Hogan decided to pause all school activities for two weeks thinking the situation would improve. However, this did not work and the pandemic got worse. Not knowing what to do, all kids from all Maryland counties were thrown into virtual learning. A plan was made to try to get students and teachers back into the building safely starting with three development schools including the Ruth Eason School in AACPS. Following them was supposed to be elementary school students Pre-K through second grade, then third through fifth grade, followed by middle school and finally high school. 
That plan was put on a hiatus after Covid-19 cases began spiking in the state. AACPS Superintendent of Schools Dr. Arlotto discussed whether the plan will go back into action and if he thinks it's realistic to get back to 50 percent capacity in the school buildings.
"As of today, we are targeting the implementation of our reopening plan, in a hybrid format, to begin on Feb. 1, 2021," Dr. Arlotto said. "This coincides with the first day of the second semester. I am hopeful that we will be able to reopen our schools, in a limited capacity, before the end of the school year."
As for specific schools in AACPS, Severna Park High School Principal Patrick Bathras said "AACPS principals will follow the directives of the Superintendent as to next steps once a vaccine is widely distributed."
SPHS social studies teacher Michael Kandra and Old Mill Middle South music teacher Joel Jordan are continuing to navigate the online teaching environment. 
"I would love to go back to school, it would make life easier," Kandra said. "But I agree with the Governor that we need to keep the schools closed until they are 100% safe for the students, faculty and administration."
Mr. Jordan being a band teacher creates challenges for a hands-on class in a virtual world. It's hard to keep students encouraged to keep actually practicing their instruments on camera.
With vaccines on the horizon, teachers are considered in the group of essential workers and will be offered vaccines before many in the general public.
"For me I will be getting the vaccine, as a teacher and especially a band teacher, students need to uncover their mouths and play through their instruments. That alone is reason enough for me to get the vaccine," Jordan said.
AACPS is currently revamping and editing their reopening plan in order to prepare for the second semester opening goal.
"As of today, we are targeting the implementation of our reopening plan, in a hybrid format, to begin on Feb. 1, 2021.  This coincides with the first day of the second semester," Dr Arlotto said.  
This plan will start up and restart with those three development schools on that date and the rest of the plan will go on as planned based on new cases per 100,000 residents over seven days. If the plan doesn't get sidetracked by Covid-19 case spikes before then, at least 25% of high school students should be back in the buildings by May.
About the Photographer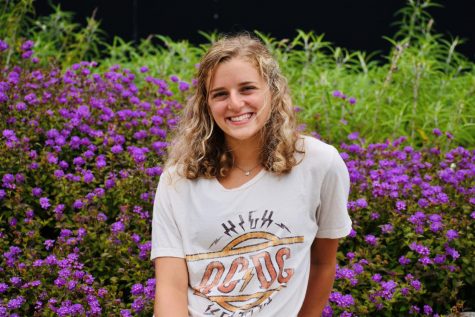 Sydney Herz, Editor-In-Chief
Sydney Herz is a junior at SPHS and has been writing for The Talon since her freshman year. Herz was a staff writer last year and is now beginning her...