2021 New Year's Resolutions
With 2020 in the past, students are setting goals for themselves that they hope to achieve this year.
With 2020 now a year of the past, many students have decided 2021 will be their year through the betterment of themselves. Whether it be planning, living in the moment, or completely changing your lifestyle, the New Year has brought hope that we can make this year better than the last.  
One popular resolution is to fix eating habits or become more fit, such as going to the gym or eating more fruits and vegetables. Junior Kylee Emrich decided at the start of the New Year that she was ready to switch up her lifestyle and focus more on bettering her eating habits from 2020, but in a more unique way than you would think.  
"I decided to become a vegetarian and I've had to try a lot of new food choices than what I'm used to having," Emrich said. "I think in 2020 I got distracted from some things I care about and I feel like I am [now] trying to get back on track." 
Another member of the junior class realized that most days during quarantine he found himself not doing anything productive, a feeling several people experienced. Most days blurred together and before any of us knew it, the year had passed, and we did not get much done. However, Josh Testerman hopes to change that this year by setting some new 2021 goals for himself.  
"[I hope] to live every day with a purpose," Testerman said. "I have set goals every morning for what I want to accomplish on that day, whether it's simply mowing the yard or completing my homework." 
With everything on lock down in 2020, including colleges and universities, countless members of the senior class continue to struggle on their plans for after high school. One senior, Zach Plummer hopes to finally make that decision this year.  
"My New Year's resolution is to decide what college I will be going to next fall and work to figure out which college will be the best fit for me," Plummer said. "I have [already done] extensive research and watched videos regarding the colleges that I have applied to." 
About the Contributor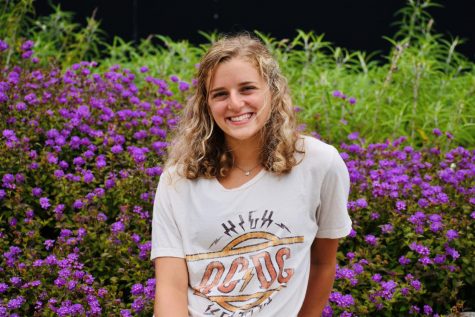 Sydney Herz, Editor-In-Chief
Sydney Herz is a junior at SPHS and has been writing for The Talon since her freshman year. Herz was a staff writer last year and is now beginning her...