The Biden Presidency is Underway
On January 20, Joe Biden and Kamala Harris were sworn in as the next President and Vice President of the United States
In the middle of a pandemic, two weeks after riots broke out on Capitol Hill, and Trump's second impeachment being carried out, you can say it has been a hectic start to the new year. However, , both the President and Vice President have a lot on their agenda that they want to accomplish.  
Covid-19 has been on the top of Biden's agenda since the start of his campaign. Biden and his corona virus team predicted up to 700,000 Americans could die before the virus can be completely contained. To accommodate with those numbers he has approved the distribution of more tests and vaccines in the following months to hopefully reduce Covid-19 numbers. 
Another major part of his agenda is reviving the economy. Biden is inheriting the worst economy since the Great Depression and without an urgent plan it will lead to more people filing for unemployment. While it will take time for the economy to bounce back, Biden's stimulus checks and increased vaccinations will help it begin to do so. 
The dual crises of racial justice and temperature change also loom large within the President's mind, advisers say. The Administration's proposed stimulus plan also addresses several revalencies raised by the Black Lives Matter movement, that features assistance for communities of color hit extremely hard by the pandemic, funding to expand community health centers and prioritizing relief for minority-­owned small businesses. 
Another draft of early decisions will include the U.S. response to global warming. After rejoining the Paris Agreement, Biden rescinded the Keystone Pipeline permit and ordered federal agencies to reinstate environmental regulations his predecessor had rolled back, examples being rules on methane emissions in oil and gas production. And Biden has previously said he would use the federal government's purchasing power to drive demand for green products, a move experts expect him to do soon through mandating federal agencies to shop for low-emission vehicles and other eco-friendly goods. 
The Administration also plans to reverse many of Trump-era policies on immigration. Already, Biden has hinted a bill that will create a path to citizenship for many undocumented immigrants and boost development aid to Central American countries. He plans to make a task force for reuniting 600 children separated from their parents after crossing the U.S.-Mexico border under Trump's "zero tolerance" policy. Biden is additionally expected to reverse Trump's policy that attempted to exclude undocumented immigrants from the Census. 
About the Writer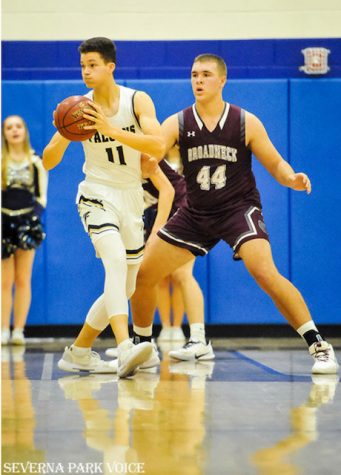 Nick Carparelli, Editor-In-Chief
My name is Nick Carparelli and I am the Editor-In-Chief for the Talon in my third year at the publication. I enjoy playing baseball, talking sports, politics...