2023 Student-Curated Winter Playlist
Winter is definitely here, and with cold weather comes winter feels. Listen to this student-curated playlist that hopefully makes this winter less bitter. Romanticize your winter by  listening to this playlist on a cozy winter day or during a chilly winter walk. Hopefully this playlist inspires you to add your own songs!  Convert to Apple Music with https://soundiiz.com/tutorial/spotify-to-apple-music
"The Dead March by Su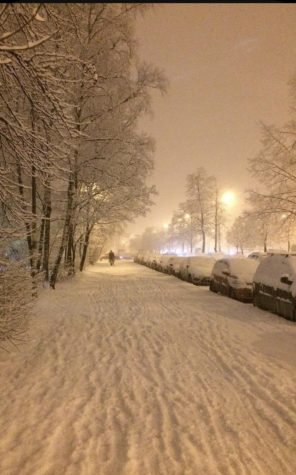 llivan King," Ariana Paydo said.
"It's All Over by The Broken Family Band and Anemone by Mars Water," Brooks White said.
"Not You Too by Drake," Brendan Abell said.
"Sometimes (Backwood) by Gigi," Stella Bordone said.
"Call It Fate, Call It Karma by The Strokes," Lylah Mudd said.
"It's Called: Freefall by Rainbow Kitten Surprise," Catherine Fox said.
"F Song by Strawberry Guy," Molly Goeller said.
"You Know What I Mean by Cults and History by The Verve," (My favorites)
"Stick Season by Noah Kahan," Cameron Holly said.
"Wonderfully Bizarre and Skinny Love by Bon Iver," Madi Holden
PLAYLIST LINK: https://open.spotify.com/playlist/0KjxlWsS39q5cLFiW1tcr9?si=f5590e6044cf41d3