Sophomore Takeover
Three sophomores who are changing the game.
Hang on for a minute...we're trying to find some more stories you might like.
The SPHS boys varsity lacrosse team is having a successful season so far, with an impressive record and many goals scored per game. Sophomores Mikie Harmeyer, Cameron Bear and Connor Panebianco, have been working hard to achieve wins, and bring Severna Park to states.
Mikie Harmeyer began playing lacrosse when he was in kindergarten because it was a popular sport in the area. He plays attack and focuses on assisting his teammates and scoring goals. "It gives me a chance to compete and just get after it," Harmeyer said. He was one of the few freshman on varsity lacrosse last spring, and this season he hopes to "accomplish sustaining a band of brothers." Harmeyer enjoys the competition of lacrosse and being a part of the team.  When he is not playing for SPHS, Harmeyer plays club lacrosse for Fellowship of Christian Athletes (FCA). Harmeyer hopes to continue his lacrosse career in college.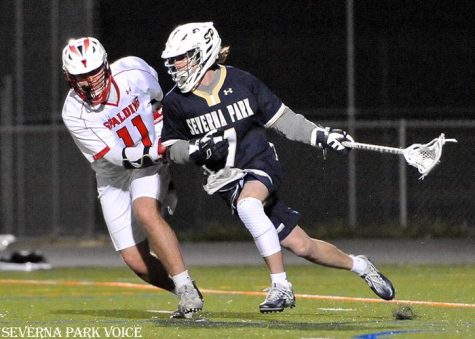 Sophomore Cameron Bear is not originally from Severna Park, but he has been playing lacrosse since fourth grade when he moved from Texas to New Jersey. "There was no lacrosse in the area of Texas that I lived in so I didn't get to start until I moved," Bear said. He first wanted to play lacrosse when his dad showed him the sport on T.V. "I thought it was the coolest thing and immediately wanted to try it myself," Bear said. As a midfielder, Bear enjoys running down the field playing both offense and defense. "My favorite thing about lacrosse is how fast-paced it is and how the momentum of the game can change at any moment," Bear said. Bear plays club lacrosse for Baltimore Crabs and hopes to play in college. "I want to use lacrosse to help me get into a school that would be extremely hard to go to without playing a sport," Bear said. He hopes to help SPHS win another state championship and get recruited by college coaches this summer.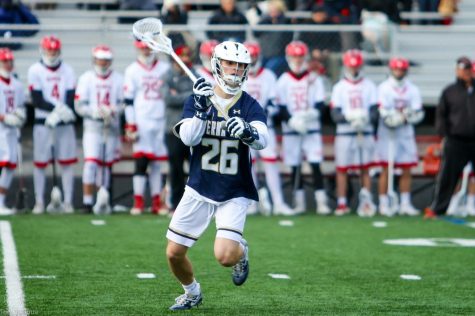 Connor Panebianco has been playing lacrosse for most of his life, starting in kindergarten. "I played lacrosse because my dad's best friend played at North Carolina and he got me into it," Panebianco said. He plays offensive midfield and attack and has fun dodging against people during games. "My favorite thing about lacrosse is the brotherhood, like what Cameron, Mikie and I have together," Panebianco said. Outside of SPHS, he plays club lacrosse for Baltimore Crabs. Panebianco wants to continue playing in college and plans to commit to a Division 1 school. "This season I'm hoping to get a state ring," Panebianco said.
About the Writer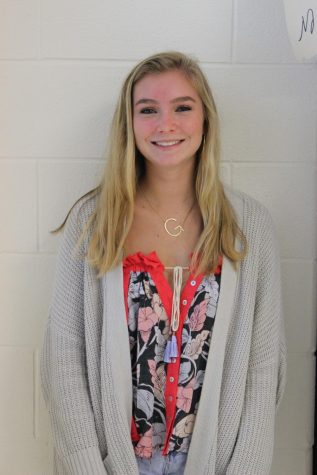 Greer Long, News Editor
Greer Long is a junior at SPHS and has been a part of The Talon since she was a freshman. Long was co-features editor last year and is now beginning her...