Cross Country Wins States
Both boys and girls cross country teams won the 4A Maryland State Title
On Saturday, Nov. 10, the boys and girls cross country teams won the 4A Maryland State Title. It is the first time in Maryland that the boys and girls team from the same high school have won this title in the same season.
Led by captains Matthew Bateman, Gavin Ivey and Dan McBride, the boys cross country team ended with a score of 48 points. The second place team, Northwood High School earned a 105. Senior Garrison Clark placed fourth for the boys with a 16:02.63 three-mile, and topped off the Severna Park finishers.
The girls were led by captains Stephanie Brenneman, Rene Dykstra and Cameron Zaniker. They received a score of 102 points, with junior Allysa Combs finishing in fourth with a 19:22.34 three-mile. Despite their number one runner, Kelsie O'Neill, being unable to finish in the top six for the team, they still pulled away with a victory.
This victory has truly motivated the team and they are looking forward to next season.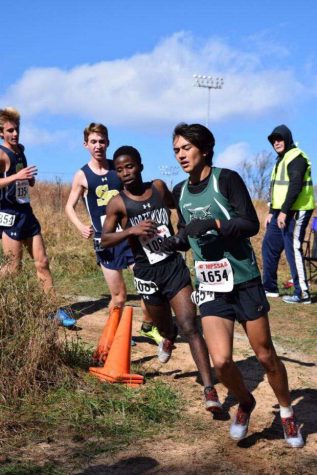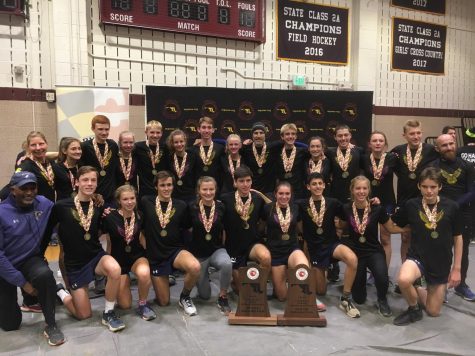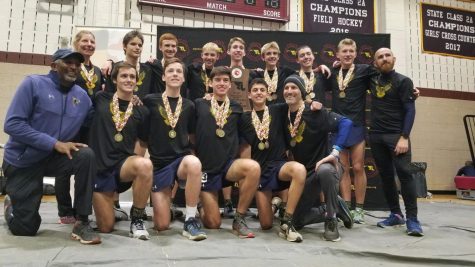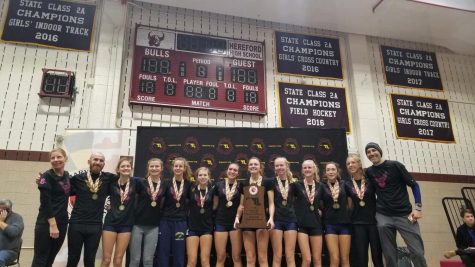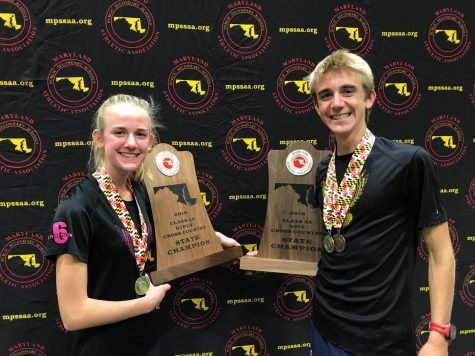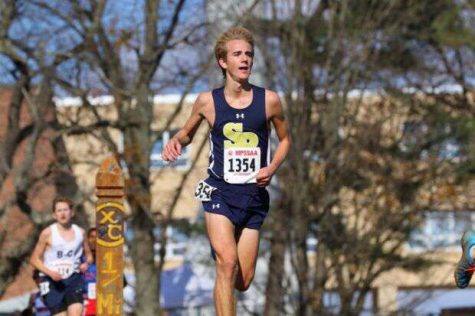 Final Scores:
4 Clark, Garrison 12 Severna Park 16:02.63  
5 Martin, Samuel 12 Severna Park 16:20.41
8 Gelfand, Jake 10 Severna Park 16:27.57
16 Engleman, Nick 11 Severna Park 16:43.10
19 Vandemeulebroecke, Nathan   12 Severna Park 16:45.82
23 Bateman, Matthew 12 Severna Park 16:51.62
28 Benedict, Nick 9 Severna Park 16:58.29
Boys Severna Park High School Total Score: 48
Total Time: 1:22:19.53 Average: 16:27.91  
4 Combs, Allysa 11 Severna Park 19:22.34  
16 Eveleth, Kamryn 12 Severna Park 20:18.77
23 Dowdell, Bella 11 Severna Park 20:42.64
24 Zaniker, Cameron 11 Severna Park 20:44.39
35 Vandemeulebroecke, Cara 10 Severna Park 21:08.58
41 Gage, Caroline 10 Severna Park 21:17.63
Girls Severna Park High School Total Score: 102 Total Time: 1:42:16.72 Average: 20:27.35
About the Writer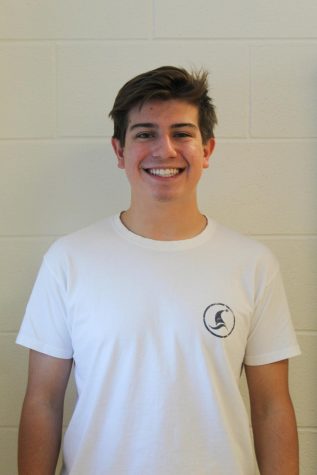 Matt Mangano, Features Editor
Matt Mangano is senior at SPHS. It is his second year working on the Talon as the features editor. When he is not working on the Talon, Mangano is the...