Popeye's Chicken Sandwich Review
The internet craze that make a restaurant run out of chicken.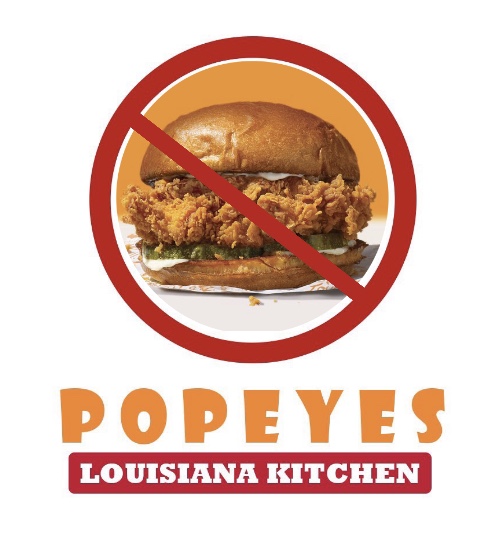 The hunt was on. Kids from Severna Park desperately drove dozens of miles to get their hands on the elusive Popeye's chicken sandwich. It was sold out at almost all locations and is now going to sell out nationwide. After trying in Glen Burnie and Annapolis, I was lucky enough to get the sandwich at the Edgewater location. 
I am rating this sandwich on three key aspects: taste, appearance and price. While convenience and service are also typical components of a review as important and groundbreaking as this one, I decided to keep it simple and give Popeyes some leeway as no one could have expected the sandwich to go viral the way it did. Chick-Fil-A's sandwich, which is the reigning king in the fast food world, and is the best comparison there is to Popeyes'.
The Popeye's chicken sandwich is very good. I dare say it is better than Chick-fil-A's beloved chicken sandwich because frankly it is. With regard to taste, it has a crispy outside that reminds you that you are eating at a fried chicken place, while the white meat inside is juicy and tastes fresh. The brioche bun is just as typical as one can be, and there is nothing wrong with that. However, it lost points with the amount of mayo but that is more of a personal preference. A recommended alternative is the spicy sandwich which is not as hot as one would expect and uses an aioli instead of just lathered in mayonnaise.
It looks much larger than a Chick-Fil-A sandwich and filled me up completely after just one. It has more meat in it and that makes the chicken the main focus instead of the buttered bun. The fry was golden brown and the still warm from the bag. It looks like a whole sandwich rather than just a chicken breast between two buns. 
The sandwich costs $3.99, a little more than the sandwich at Chick-Fil-A but not too much in my opinion. The real cost for now is time and gas as you will have to set a day out for this adventure to find a sandwich, but like I said earlier, the fact that it is so popular is unheard of and the fad will die down by the time a new Popeye's opens up in Park Plaza next year. 
Overall, it is a good chicken sandwich. I would even call it one of the best. If you are as dedicated to eat one as I was, I would highly recommend making a trip down to Edgewater and snag one of the sandwiches before they are gone for a while.
About the Contributor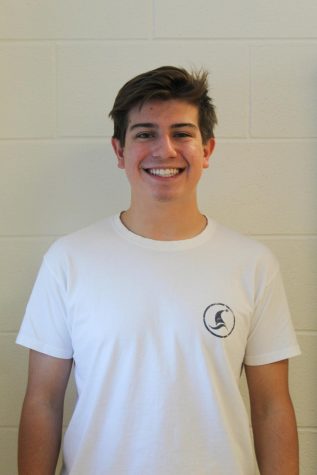 Matt Mangano, Features Editor
Matt Mangano is senior at SPHS. It is his second year working on the Talon as the features editor. When he is not working on the Talon, Mangano is the...