Last Minute Halloween Costumes
Four easy, do-it-yourself Halloween costume ideas.
Greer Long, Editor-in-Chief
October 29, 2019|644 Views
Angel Devil Duo
Whether you are feeling sweet or scary this Halloween, the angel and devil costume is perfect for you and a friend. Whoever chooses to be the angel can simply wear a white, flowy outfit and embellish with sparkly accessories and makeup. On the darker side, whoever chooses to be the devil should wear a red and black outfit and apply a bright red lipstick to achieve the full effect. Additionally, you may further improve the look by making a quick run to Party City or any other costume store for a pair of wings, a halo or devil horns.
101 Dalmatians
A 101 Dalmatians costume is perfect for large groups, and extremely easy to make at home. First, find a plain white shirt or buy a cheap one from any store. Next, find a plain black shirt that you no longer wear, or purchase a piece of black fabric from a crafts store. Get your scissors and hot glue gun out and begin cutting the black fabric into small circles until you have enough to disperse around the white shirt. Finally, hot glue the black circles to the white shirt and lay it out to dry. To complete the look, paint your nose black with face paint or makeup and wear a red ribbon around your neck.
Cowboy Cowgirl Couple
If you are in desperate need of a couple's costume but hate the idea of being salt and pepper, the cowboy and cowgirl costume is perfect for you and your date. For the cowboy, simply find an old flannel, cut the sleeves off and pair it with jeans, boots and a cowboy hat. For the cowgirl, wear a flannel and tie it in the middle, or make a bandana a shirt by wrapping it around your chest and tying it in the back. Pair with jean shorts, cowboy boots and a cowboy hat to achieve the full western effect.
Fierce Feline 
Whether a simple cat or a cheetah, being any type of feline for Halloween comes with little work and little cost. The easiest approach to this costume is to wear all black and purchase a pair of cat ears to match your outfit. If you want your costume to be more elaborate than a monochromatic outfit, wear any cheetah-print clothing item you have and buy cheetah ears to match. To complete the look, cover your nose in black makeup and draw whiskers across your cheeks.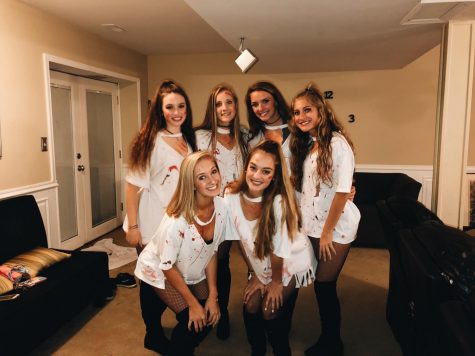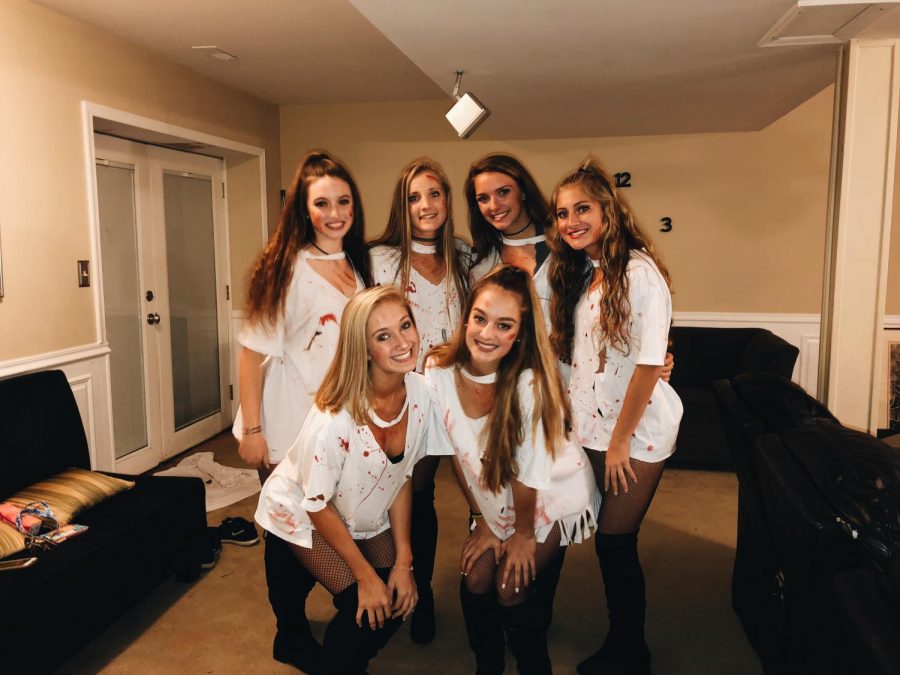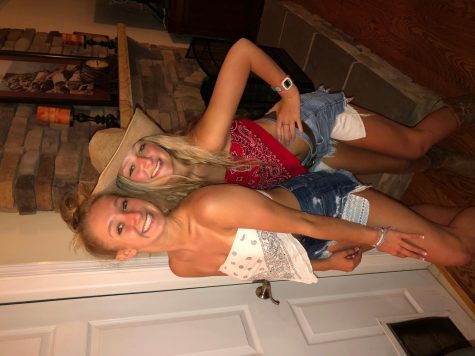 About the Contributor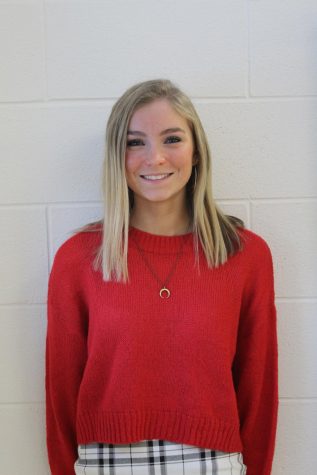 Greer Long, Editor-In-Chief
Greer Long is a senior at SPHS and has been a part of The Talon since she was a freshman. Long was news editor last year and is now beginning her first...