The Rising Fame of Parijita Bastola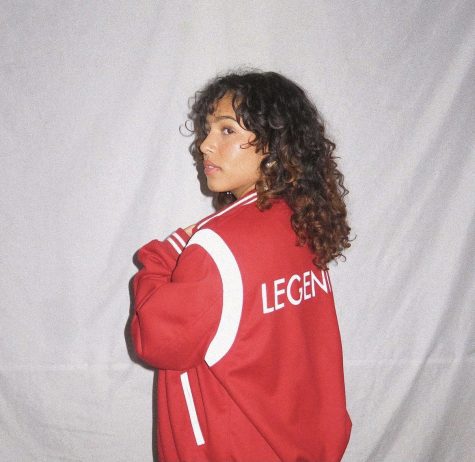 NBC's show The Voice, which aired back in 2010, has been one of the most successful singing shows ever. With its 21 seasons, artists like Morgan Wallen and Melanie Martinez have come out with success and have had the chance to chase their dreams. It builds a great foundation when being introduced to this type of industry – something that young, new singers are looking for.
Parijita Bastola is a 17 year old Nepalese American from Severna Park, Maryland, and she is the first Nepalese American on The Voice ever. "It is the biggest honor!" Bastola explained. "My culture is so important to me I am more than glad to share it with the country!"
Bastola has been singing for as long as she can remember. "My dad owned an entertainment company when I was growing up and toured Nepali bands and singers from Nepal in America and drove all around the country for months," Bastola said. "Whenever they had shows in Baltimore, I would do performances with them or even just watch and I think that helped grow my love for live music and performing."
The Voice has always been a show she wanted to perform on. "I loved that they could not see who you were. That the show really revolves around who you were as a singer before knowing your story, "Bastola said." Also, not being watched by them from the start really makes everything less stressful. If I saw John glaring at me before I started singing I don't know what would've happened. I'm so glad I picked the voice because I've made friends on the show and the show's staff and community are so kind and it's made the experience 10 times better."
Bastolas' blind audition aired on September 27. She performed the song "Jealous" by Labrinth, and got the desired four-chair turn. "I felt really secure in my song and what I was doing," Bastola said. "I was only nervous for the outcome because I wanted it so badly but I was so excited to perform something I'd perfected for months and a song I've been singing for years!" After all coaches expressed their eagerness to have her on their team, she chose to join the Legend Team. Her infamous audition was posted on YouTube, and it has over 2 million views with over 3,000 comments expressing their love for her voice. She has received love and support from many.
 All of Severna Park High School is rooting for her with our support, and we hope she goes far. Crazily enough, she has appeared on local news stations like WBAL and hosted a meet and greet at Shipley's Choice Elementary October 14! Bastola had no idea she would be backed by so many people. 
"I knew my school would go crazy because they've watched me grow from middle school doing plays, shows and concerts with my band but watching people support me not only throughout the country but internationally in Nepal is absolutely incredible," Bastola said. I am beyond grateful. This is all just so cool and I'm happy to be experiencing this so young."
Bastola's career is just beginning. With accomplishing so much at just 17, she has so much to show the world. With her bubbly personality and infectious energy, she will go far in this industry. The blind auditions are done, which means battles are beginning. Tune in to NBC to support our fellow falcon Parijita Bastola!