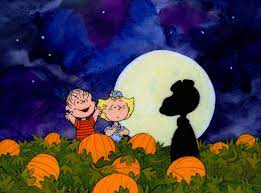 Being late October, it's time to get ourselves in the season by watching Halloween movies. Whether these movies are haunting or make you wish you were trick or treating, they're sure to get you in the Halloween spirit. Horror movies aren't necessarily Halloween movies, but many Halloween movies are horror! Here are some movie recommendations to watch this Halloween season.  
"It's the Great Pumpkin, Charlie Brown"
Any Charlie Brown holiday movie is a great start to the season. The classic animation and music is perfect to get you in a nostalgic mood and thinking about your previous Halloween. "It's the Great Pumpkin, Charlie Brown" is also a Halloween movie without being scary, so it's a great choice to watch with family, or by yourself if you're not in the mood to be scared. Beyond being a Halloween movie, Charlie Brown conveys a message about friendship and imagination, making it a perfectly heartwarming movie.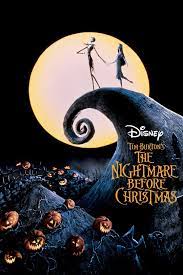 "Nightmare Before Christmas"
Story continues below advertisement
Controversially, this movie is both a Christmas and Halloween movie. But if you don't watch it this Halloween, you can always watch it this Christmas. Besides being a haunting but family Halloween movie, it has supportive morals that encourage people to be themselves, and do what they think is right. It's a visually enchanting movie, animated using stop motion and is extremely detailed.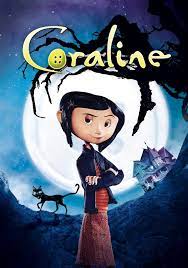 "Coraline"
"Coraline" is another stop motion film about a girl who finds herself between worlds. From black cats to ghosts and costumes, "Coraline" is a classic Halloween movie even  without taking place during Halloween. This movie is appropriate for kids, but adored by all ages. This cute but eerie movie has you questioning its mysteries start to finish, with an unsettling haunted feel. Fans of the movie are still suspecting a sequel, which has been rumored for several years.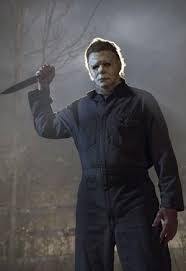 "Halloween"(1978)
There can't be a Halloween movie list without naming the obvious, "Halloween". As the first scary horror movie on this list, it's starting off strong. Halloween tells the terrifying story of serial killer Michael Myers, and his victims. Directed by Rob Zombie, this movie is a thriller while still having dimensional characters and an intriguing series of frightening events. Halloween also features actors such as Jamie Lee Curtis, Nancy Loomis, Donald Pleasence and Nick Castle.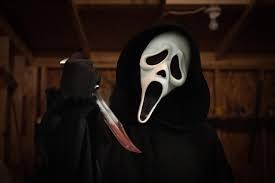 "Scream"(1996)
Although "Scream" isn't technically a Halloween movie, it's turned into a classic Halloween film as well as a costume. Directed by Wes Craven in 1996, "Scream" is a horror/slasher film, which features the iconic masked killer, Ghostface. It's a great scary movie to watch on Halloween with family or friends to get you in the scary spirit.
Hopefully  you haven't seen all the movies on the list, but if you have, here are some honorable mentions. "Corpse Bride", "Creep", "Beetlejuice", "It", "Nightmare on Elm Street", or "Scooby-Doo Halloween". Whatever movies you decide to watch this Halloween season, make sure you have a good one and have fun!