Pastries Anyone?
A look into junior Myles Quinones' culinary passions.
Being a chef is a complex process that includes hard work, but Myles Quinones is gladly willing to do it to reach his dreams. Currently working in the Italian restaurant La Posta Pizzeria, he has opportunities to become acclimated to how a restaurant runs as well as paying mind to proper food handling and management practices. His family is very supportive of his pursuit of becoming a chef, putting  him in cooking competitions and giving him the chance to work in Baltimore under a line chef.
Taught by Mrs. Lubniewski, the culinary class allows students like Myles to be creative and explore new cooking techniques. With modernized kitchen facilities, students learn to cook safely and productively. "Through the help of Mrs. Lubnewiski, I was able to get my ServSafe certification," Quinones said.
He is taking steps in order for him to follow the right path."I plan to get an internship under a Sous chef in Annapolis," Quinones said. His parents used to work in the restaurant industry which gives him many connections to restaurant tours. From these connections he was able to secure an apprenticeship under Sous chef Scott Harrison at the Chart-house Restaurant in Annapolis. 
Next year Myles plans to take culinary courses at Anne Arundel Community College in hopes to further his experience in the culinary arts. In the future, Myles would like to attend Johnson and Wales University, they are known for their culinary program. "I wish to get a double major in business management and culinary arts," Quinones said. After Myles is done with school, his ultimate goal is to become a professional pastry chef. Myles has a pretty sweet future ahead of him.
About the Writer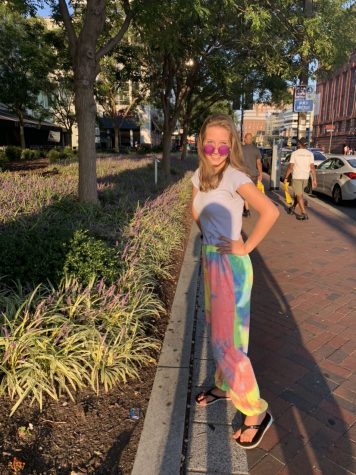 Bella Boettinger, Staff Writer
My name is Bella Boettinger and I am a staff writer for the SPHS Newspaper. I enjoy reading and then writing about what I read. This is my second year...