Maintaining A Restaurant's Vision by Adapting with New Changes
Co-owners of Sullivan's Cove accommodate the new requirements due to COVID-19 while still maintaining their original vision for their restaurant.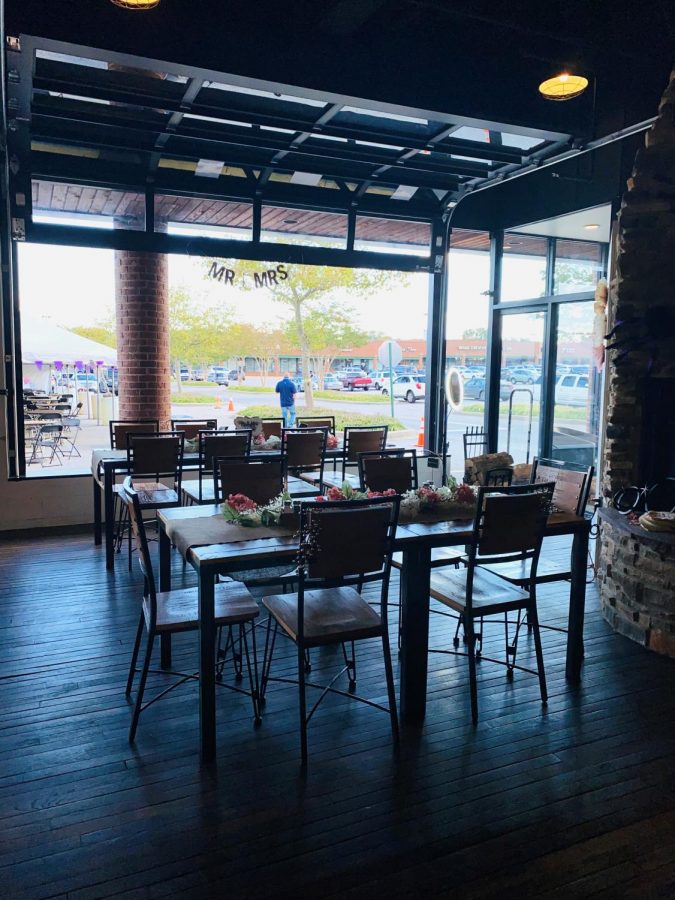 Sydney Herz, Editor-In-Chief
November 10, 2020|284 Views
While many have heard of the burdensome effects that COVID-19 has had on countless businesses across the nation, it can be seen close to home as well. One example is, the new family restaurant, Sullivan's Cove, located in Park Plaza, Severna Park. Having opened on Jan. 3, the restaurant was in its prime business period when the pandemic shut it down. However, through it all, co-owners Eric Leatherman and Sean Martin have maintained their vision for the restaurant while adapting in order to keep their doors open and customers happy.
"
We're adapting and that's the most important thing"
— Eric Leatherman
Before the pandemic, Eric Leatherman, who is in charge of the day-to-day operations of the partnership, came to Severna Park with business partner Sean Martin, hoping to open a restaurant close to where they both lived and which offered a different kind of food.
"It was a market that was needed and underdeveloped in Severna Park," Leatherman said. "We wanted to bring healthy, comfort food choices to the area."
For those who have not yet experienced the friendly, neighborhood eatery, Sullivan's Cove is unique to any other place in town. With many chain restaurants close by, Sullivan's Cove wanted to provide something different. While not claiming to be a fine-dining restaurant, it gives customers the experience of the finer things in life. It offers healthy, gluten free, vegan, and vegetarian comfort food with amazing flavor.
"We were crazy in here [before the pandemic] and had lines out the door almost every night," Leatherman said. "But when the pandemic hit, it shut us down for a day or two and then we re-opened to do carryout and curbside pickup which wasn't in our vision."
The resiliency and hard work of the staff has shown through their adaptations to Governor Hogan and Superintendent Pittman's restrictions and requirements of businesses in Anne Arundel County, while still preserving the character of the restaurant and experience of their customers.
"I think our vision is still the same," Leatherman said. "We added the tent which wasn't in our vision. We added live music, which wasn't originally in our vision either, but we were able to quickly get lots of people in here that would come and support the live music."
Furthermore, the staff and owners of Sullivan's Cove have listened to the requests of the customers to make sure they are comfortable during a time of fear and uncertainty.
"There are a lot of people that don't want to come inside even with the garage doors open. They feel like they're still inside even at fifty percent capacity," Martin said. "Plus, we only recently went back to real plates and glassware out of the request of our customers, after having switched from glassware to plastic when the pandemic hit."
Somehow through it all, Sullivan's Cove has managed to keep a positive attitude. Their vision continues to come alive through watching customers have an enjoyable, unparalleled experience. "We still are very busy every night," Leatherman said. "We're adapting and that's the most important thing."
About the Writer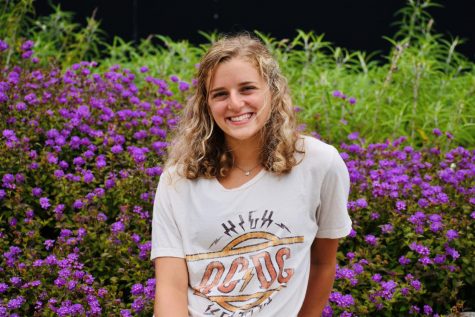 Sydney Herz, Editor-In-Chief
Sydney Herz is a junior at SPHS and has been writing for The Talon since her freshman year. Herz was a staff writer last year and is now beginning her...