Fall is the time nature tells us to stock up on nutrient rich foods to survive. In the age of year round grocery stores we can easily access any food at any time but our ancestors before us did not have it so easy and seasonal eating was a necessity for survival. A nutrient dense little pocket of fat can be found all around us in the fall months helping our bodies prepare for the cold season and many of us overlook it. Acorns- over 90 types of oak trees live in the United States and over 400 worldwide. They fall all around us, but most of us don't even give them a second glance. You were most likely told as a child that acorns are not edible but this is very untrue and with a few processing steps, the abundance of this fat rich and nutrient dense food can be discovered. The first thing to think about when foraging is how to remain respectful of the trees' land and other animals that rely on that fruit for food. We all know that squirrels love acorns but what other animals eat acorns? For starters, white tailed deer, mice, voles, rabbits, raccoons, foxes, and even bears munch on these delicious acorns for survival through the tough winter months. When foraging you must always stay mindful that other animals need this food source, so make sure to harvest from a tree that is full of fruit. Additionally, limit how much you take and stay mindful that the tree is not yours, so you can't take to an excess just because you want to.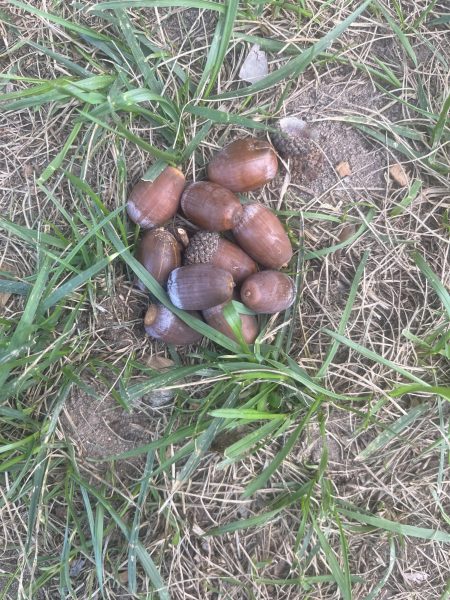 Furthermore, to fully understand acorns we must start with its anatomy. The caps and tough outer shells are called capsules, and these are parts we want to remove. Right underneath the capsule of the acorn is the testa. This is a chemical protectant for the nut underneath and it is full of bitter tannins and therefore should be removed. This may be why acorns get their bad rap because the tannins found in it can cause upset in the digestive tract and be toxic but if properly removed the risks of eating acorns are virtually eliminated. Underneath the capule and testa is the nut itself- the choice part for humans to eat. The nut is a cream color that looks very similar to how other nuts look.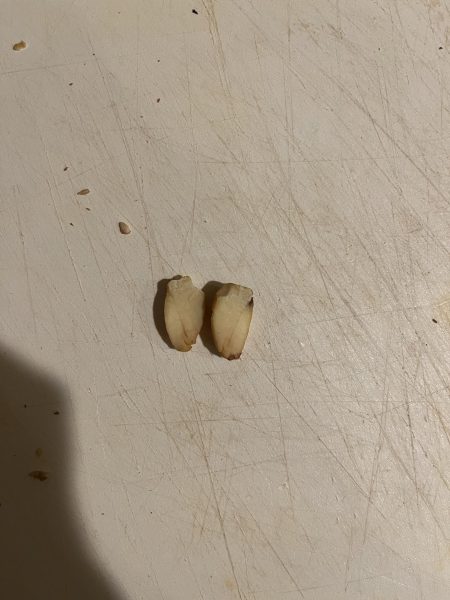 Story continues below advertisement
When processing acorns for its delicious interior you must first remove the capule. This can be done with a stone, hammer, or better yet a nutcracker. Hit the top of the acorn to crack it and then remove the pieces with your hands. Now the most labor intensive part comes in next- removing the testa. You can use a knife to cut it off, but that takes away from the nut too, so it's better to use a more delicate object like your nail to scrape it off. Once you have scraped all the brown off, exposing the cream interior, you will need to soak the nut meat to further remove any bitterness. You should collect your acorns to soak in cool water for a day and then add new, clean water. Keep repeating with clean water until the water stays completely clear after soaking. Alternately, you can boil the acorns for about 10 minutes and then switch the water and boil again. Again, once the water stays clear after soaking and boiling your acorns are done and are ready for drying! You can eat them in their soaked state, but in my opinion, they taste better dried, and seem very similar to a cashew. You can grind them up to make acorn flour to bake into breads or simply dry them completely and then store them in a cool dry place. I will note it's better to process the nuts quickly after gathering because they tend to get bruised and go bad. Additionally, if you see any brown spots or holes on the acorn while processing the acorn nut, weevils may have already gotten to the nut, and so it's better to leave it.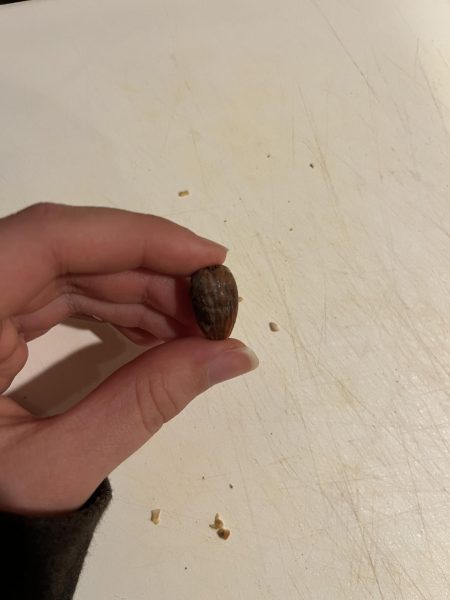 Another edible delight is the Autumn Olive! This non native fruit is a bearing bush that grows all throughout the United States. The berries are in season now and are available along road sides, in parks, and in woods. Autumn olives have long, thin looking leaves that are thick and have silvery undersides. Additionally, the edges of the leaves crinkle to create a wave, the leaves grow in alternating leaf patterns, and grow in medium sized bushes. With berries that are bright red and have silvery brown speckles with a matte surface, the tart but sweet fruit is delectable. While these berries are invasive they are a food source for birds and other wildlife, so please harvest with care. My favorite uses for autumn olives are eating them raw for a refreshing and invigorating taste and by incorporating them into baking, with porridge and crisps. Autumn olives furthermore are packed with a vitamin C, A, and E punch, to help your body prepare for winter. Additionally, because the plants have more nutrients available in the soil and can grow freely without being sprayed with all purpose fertilizers, and you get a dense profile of micronutrients!