Pros and cons of Hybrid Learning
Hybrid learning is here to stay for the rest of the semester, why are some students returning, and some not?
With vaccines rolling out and more and more people being vaccinated every day, things in the world are slowly beginning to feel normal again, with businesses and restaurants reopening, people can finally go back out and socialize, with a mask of course. Then there comes hybrid learning. With students so used to working from home, many wonder what the difference will be, with returning to school, just to continue working online.
When hybrid starts, students will be re-entering the building, not for the full week, but only for a couple of days each week. This means only a couple of people per classroom, and masks on 100 percent of the time. "Yes, I'd like the idea of being able to see my friends again in person." Severna Park junior student Ryan Koutras said. Even though hybrid classes may be very restricted due to safety precautions, it will at least feel more normal and nicer to see friends in person at school. "I dislike the fact that it can feel so alone, it is hard to keep up with friends and talk in virtual learning" Koutras said. One main reason for hybrid learning is to finally see friends again. 
While that can be said about some, others are used to the new online teaching and find it better than hybrid learning. " I don't personally like hybrid learning because I am an introvert,"  junior student Donald Bond said. Some students are just used to the new learning environment, some even are able to manage their work better and keep their grades up throughout online classes. 
Hybrid learning has both advantages and disadvantages, but it is required to slowly return to normality. To get used to returning to things like school in person, after staying inside in quarantine, for so long.
About the Writer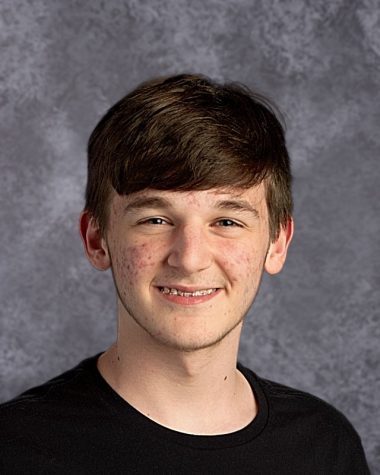 Graham Haynie, Staff Writer
My name is Graham Haynie. This is my first time being a part of sp Talon, so it's nice to be a part of the team. I like to play video games, go biking,...