Miami Art Scene
Miami doesn't only have great beaches
Hang on for a minute...we're trying to find some more stories you might like.
Aside from the gorgeous beaches and great food in Miami, Florida, there is also an underrated art scene that many may not know about. Over the summer I visited Miami Beach, along with Vizcaya Museum and Gardens and the Wynwood Walls.
Vizcaya Museum and Gardens is the former estate of businessman James Deering.  "In 1912, James Deering began to plan his own house on Biscayne Bay," according to vizcaya.org. Deering lived there until his death in 1925. Vizcaya is known for its unique architecture and beautiful gardens that have been preserved since the early 1900s. When I visited Vizcaya, I first toured the inside of the mansion. Every room was able to be viewed behind velvet ropes so that the antique furniture was not messed up. I then went out to the gardens and admired the intricate landscape that features exotic plants. I highly recommend paying a visit to Vizcaya if you ever find yourself in the Miami Beach area. Check out http://www.vizcaya.org/
The Wynwood Walls are a popular place to view art in Miami with their unique urban graffiti, and the free admission. These large walls in the warehouse district have been covered in graffiti by artists from all over the world.  "Wynwood's large stock of warehouse buildings, all with no windows, would be my giant canvases to bring to them the greatest street art ever seen in one place," founder, Tony Goldman said. As I browsed these colorful walls, I couldn't help but take photos of my favorite ones. I plan on visiting the Wynwood Walls again to see the new graffiti from the artists that are now featured. Check out http://www.thewynwoodwalls.com/
About the Writer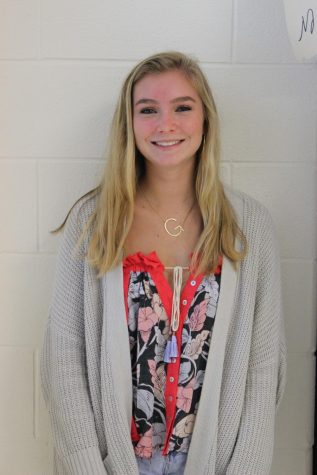 Greer Long, News Editor
Greer Long is a junior at SPHS and has been a part of The Talon since she was a freshman. Long was co-features editor last year and is now beginning her...