Andrew Keller, Professional Outdoorsman
SPHS' very own seasoned hunter and waterman.
Hang on for a minute...we're trying to find some more stories you might like.
  The marina was hard to find, the Uber drove past it twice. Nestled between broad oaks on the banks of the Magothy River and tied up with fraying pink line to an old pier was a white trawler. With a push of button its 115 horsepower Suzuki came to life. "She doesn't have a name," sophomore Andrew Keller said, as we pulled away from the dock. Wearing jeans, rubber boots, a sweatshirt and a camo hat, he completed the waterman look. I, however, did not get the memo and showed up wearing khakis and a sweater. I regretted this as soon as we headed out; it was freezing cold. Known around SPHS as a waterman and hunter, Keller is often out on the river. He owns numerous trolling lines, fishing rods and a large tackle box filled with shiny lures for all sizes of fish.  The biggest catch he's ever landed on the Magothy, was a 36 inch Rockfish.
For Keller, fishing is a hobby, but crabbing is a job. He has a successful crabbing business. In the summer Keller goes to bed at 8:00 pm. and gets up at 2:00 am., five days a week, "Not really much of a night life," he joked.
Early each morning, often by himself, he plays out 50 pots and 3,000 feet of trot line to haul in crabs by the bushel on his 21 foot crab trawler. "I've had this boat for about a year now, before I used a skiff," Keller said.  To help things runs smoothly on deck, Keller has built an engine that powers a system designed to haul in trotlines; all he has to do is scoop up the crabs with his net. "That's what it's supposed to do at least. Every time I start it up, it backfires, it kind of sounds like a gun," he said.
Crabbing season lasts from April 1 to December 15. As the weather gets colder, blue crabs dig own into the mud at the bottom of the river to stay alive. Past October, it isn't worth his time. To make real money a crabber has to buy licenses, otherwise it's illegal to sell crabs and you can only put out 1,200 feet of line.
Andrew pays over $500 each year to the Department of Natural Resources (DNR).  In addition, Keller spends $25 dollars per day for gas. All of the overhead is expensive but he still profited $8,500 this past summer. Keller also uses the website Craigslist to sell his crabs to buyers. "One time I had a guy drive all the way from North Carolina to my house to buy crabs."
When Keller isn't fishing or crabbing, he's hunting. Keller has been hunting since second grade, "I kept pestering my dad and finally he took me." He wakes up at 4:00 a.m to drive to a Chestertown farm on the Eastern Shore of the Chesapeake Bay. He considers this to be sleeping in, compared to his crabbing schedule. Keller's favorite hunting weapon is a compound bow. It's almost completely silent and has a range of about 40 yards, "Plus I like the challenge."
The majority of the time he hunts deer. Farmers practically beg him to come out and hunt the deer on their property because they eat all of the corn they are trying to grow.  Keller has quite the stockpile of venison and he keeps it in multiple freezers at his house. He eats it at least three times a week and frequently brings it to school for lunch. "It tastes good, I always eat it," fellow sophomore Craig Johnson said. Keller and his family also have hunting traditions. "Our family goes duck hunting on Black Friday every year," Keller said. For this he uses a shotgun, which is most effective when shooting birds. Keller also hunts turkey and geese, all on the farm.
No matter how hectic school gets or how nasty the weather is you can always count on Andrew Keller to be puttering around on the Bay or up in a treestand looking for the next big buck.
About the Writer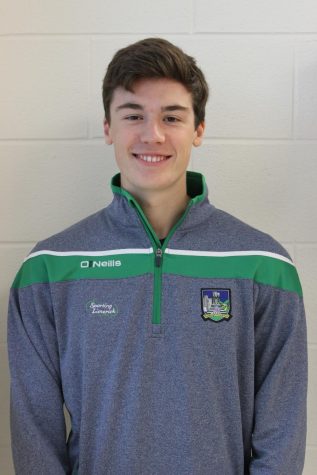 Connor Killeen, Online Editor in Chief
Connor Killeen is a junior at SPHS and has been with the Talon for the past two years. He is the Online Editor in Chief and is excited to write for the...